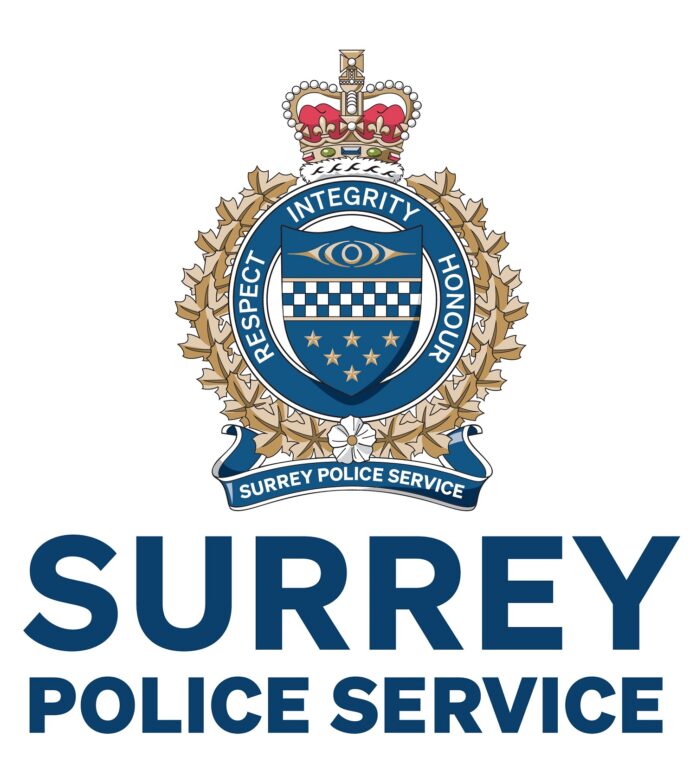 THE then-BC Liberal Leader Gordon Campbell in a desperate bid to get rid of the NDP government blatantly lied to health workers union that he would not privatize health services – and then ended up doing just that when he won to benefit his rich pals.
"The privatization policies of the previous B.C. Liberal government devastated the lives of thousands of workers in a sector that was overwhelmingly female and highly racialized. It fragmented health care delivery, undermined wages and working conditions, and made our hospitals less safe for workers, residents and patients," said HEU secretary-business manager Meena Brisard on October 28 as over 800 health care workers in Vancouver Coastal transferred from private companies back to the public sector thanks to the NDP government  repealing in 2018 the BC Liberal-era legislation that cleared the way for the mass privatization of hospital support services starting in 2002.
A vast number of these employees were South Asian women and they and their families suffered terribly while the rich pals of the BC Liberals celebrated.
Then on November 24, at a ceremony in the Parliament Buildings' Hall of Honour, Premier David Eby joined health-care workers and members of the legislative assembly to celebrate the fourth anniversary of the passing of Bill 47. Since then, 4,601 health-services workers have returned to the public system, resulting in more stable, consistent and supportive patient care for people throughout the province, the government said.
As the Province pointed out: "The change comes after almost 20 years of these workers having their services contracted out to private companies. This paved the way for years of contracting out, contract flipping and layoffs that saw 9,000 people, mostly women, lose jobs and benefits."
Campbell was finally kicked out in disgrace in 2011 when British Columbians felt that they had had enough of his deceptions (remember the Harmonized Sales Tax (HST)?)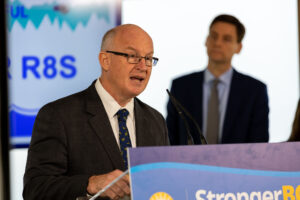 NOW, everyone is waiting to see if the Eby government will act treacherously like the BC Liberals and ditch more than 300 Surrey Police Service employees after allowing them to be hired from all across Canada to form the new municipal police force in Surrey – the ONLY major city in Canada that does NOT have its own police force.
Public Safety Minister and Solicitor General Mike Farnworth has the final say on the matter.
As the Surrey Police Service put it in one of its reports to the government:
"Three hundred and seventy-five employees applied for and accepted SPS positions in good faith, knowing that the Province had carefully considered and evaluated Surrey's proposal to transition to a municipal police service."
If the NDP government ditches these employees, then the vast majority of South Asians and others will have their trust in the government shaken up.
Just look at just the first four points that the Surrey Police Service mentioned in its report to the government in its rationale:
The transition has been underway for four years with the last two years placing SPS officers on the frontline. Reversing the transition would be time consuming, complicated, and costly.
SPS has hired 375 employees. Reversing the transition would require terminating their employment. Many officers are from outside British Columbia. These officers moved their families to Surrey in good faith, incurred debt, and started a new chapter in their lives.
Two unions have been formed: Surrey Police Union (SPU) and Surrey Police Inspectors' Association (SPIA). Reversing the transition would require dissolving both unions.
The SPB employs 23 exempt civilian employees who are not members of CUPE 402. Reversing the transition would require that the SPB be dissolved, resulting in these employees being terminated.
Also, 275 of 293 SPU frontline officers have signed a pledge containing the following emphatic statement: "I declare that if the Surrey Police Service ceases to exist, I have no intention to apply to nor join any RCMP detachment as my next career move."
Indeed, the NDP government will have NO credibility left if it reverses this process.
It is highly pertinent to note as The VOICE has highlighted time and time again that the Surrey Police Service was established after Doug McCallum of Safe Surrey Coalition won the 2018 municipal election on that mandate with 40 per cent of the total votes cast — as compared to the 28 per cent of the total votes cast for Brenda Locke in 2022 on her pledge to keep the RCMP in Surrey. What is more, Locke of Surrey Connect won by fewer than 1,000 votes! Locke bagged 33,111 votes as compared to McCallum's 32,338 votes — a difference of only 973 votes.
Even that section of the mainstream media that had been highly biased against McCallum is now questioning Locke's move to keep the RCMP in Surrey.
THE VOICE has consistently highlighted these facts over the past four years:
Surrey Mayor Doug McCallum and seven of his Safe Surrey Coalition members won the election fair and square four years ago on the pledge that they would form a Surrey police force to replace the RCMP. In fact, all the eight new Councillors, including the lone one (Linda Annis) from Surrey First, voted to ditch the RCMP at the very first Council meeting.
Among the tactics that the pro-RCMP forces started resorting to was the call for a referendum on the change in policing. However, legally, only the City could authorize such a referendum – not the Province or the federal government. So they finally organized a joke of a referendum. The result? The referendum inspired and paid for by the RCMP's National Police Federation could not even garner as many votes as McCallum won as mayor! The Surrey Police Union said it was pleased to see that at least 88% of registered voters in Surrey did not sign it. The National Police Federation paid more than $104,000 of the total of $118,264 that was used to carry out the so-called referendum, better known as the Surrey Police Vote initiative. In other words, the real people forked out just over $14,000, according to financial documents filed to Elections BC.
Meanwhile, Surrey voters delivered a slap in the face of those who want to keep the RCMP in Surrey in the 2020 provincial election when they not only re-elected all six incumbent NDP MLAs – Jinny Sims (Surrey-Panorama), Rachna Singh (Surrey-Green Timbers), Jagrup Brar (Surrey-Fleetwood), Harry Bains (Surrey-Newton), Bruce Ralston (Surrey-Whalley) and Garry Begg (Surrey-Guildford) – but also booted out Marvin Hunt (Surrey-Cloverdale) and replaced him with the NDP's Mike Starchuk in spite of the BC Liberals and RCMP supporters making the police transition the hot issue in the city in the election. That made the new BC Liberal Leader Kevin Falcon assure Punjabi journalists at a press meeting that he supported the municipal police transition.
As The VOICE wrote on November 21: "Indeed, McCallum and his Safe Surrey Coalition would have won the municipal election but for the RCMP harassment of charging McCallum with public mischief – whereas the RCMP did nothing to charge their supporters with criminal harassment as they heaped abuse on McCallum, his SSC councillors and supporters day and night." The judge ruled in McCallum's favour. Interestingly, a retired RCMP sergeant wrote this before the verdict: "I also find it amazing that the RCMP thought it would be prudent, or ethical, to investigate this matter, knowing that the alleged victim of public mischief was in fact part of a group that was funded by the RCMP union." He added: "Knowing what we know about the affect of bias and prejudice on the investigative process, would it have been wise to have another police agency investigate this?"