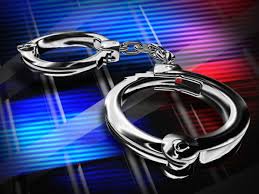 AFTER speaking with protesters about their intentions, and following a request from Vancouver Fraser Port Authority, Delta Police acted upon a BC Supreme Court Order on Monday morning to clear a blockade from Deltaport Way causeway.
Delta Police said they had been communicating with protesters since the night of February 8, when a blockade was first established. At that time police attempted to facilitate a solution on how to get the road opened peacefully.
On Monday morning police spoke to protesters about the injunction, and informed them that any protesters who did not leave of their own accord would soon face arrest. A liaison from the protesters indicated to police that a number of protesters intended to be arrested.
Police also requested that the protesters dismantle the camp and pack their belongings, which they did in an orderly manner.
The protestors have been expressing solidarity with Wet'suwet'en, who are fighting against an LNG pipeline in north central B.C.
"Police provided the protesters with a number of opportunities to leave without being arrested," said Cris Leykauf, spokesperson for Delta Police. "Those who did not wish to be arrested were asked to stand to the side, where they could also witness the arrests if they chose to do so. Everyone involved was treated respectfully, and with dignity."
Fourteen protesters refused to abide by the court order, and were arrested and transported from the site. Emergency health services was called for one protester out of an abundance of caution.
The protest resulted in significant traffic delays in the area, but access to Deltaport has now been re-opened.