AS the province's public health emergency regarding substance related harms enters its sixth year, the BC Coroners Service reports that toxic illicit drugs have claimed the lives of 158 British Columbians in March 2021.
This raises the total number of deaths in the province for the year to 498.
"Once again, we are reminded of the incredible toll that the toxic drug emergency is having on communities throughout our province," said Lisa Lapointe, Chief Coroner, BC Coroners Service. "The illicit drug supply in British Columbia is volatile and unpredictable, and anyone using a substance from this unregulated market is vulnerable to serious injury or death."
The 158 deaths represent a 41% increase over the 112 deaths recorded in March 2020 and ties the previous high for March established in 2018. For the third consecutive month, more than five British Columbians lost their lives to illicit drugs every day, and the yearly total to date surpassed the previous high of 401 deaths recorded between January and March 2017. The provincewide death rate for 2021 stands at 38.3 per 100,000 residents.
As in previous months, the drug supply continues to be volatile in terms of variability and toxicity. Carfentanil was detected in 18 deaths in March, bringing the total number of carfentanil-related deaths in 2021 to 48. For comparison, carfentanil was detected in 65 deaths between January and December 2020. Additionally, the detection rate of benzodiazepines has increased from 15% of samples in July 2020 to 51% of samples in February 2021.
"There are no simple solutions to the toxic drug crisis this province is experiencing," Lapointe said. "Problematic substance use is widespread throughout our province, and evidence-based strategies, such as supervised consumption and drug-checking services, prescription alternatives and accessible and meaningful treatment and recovery options, are essential to reduce the death and suffering."
Additional key preliminary findings are below. Data are subject to change:
* The number of illicit drug toxicity deaths in March 2021 was about 5.1 deaths per day.
* In 2021, 69% of those dying were aged 30 to 59.
* Males accounted for 80% of deaths in 2021.
* By health authority, the highest death rates in 2021 are in Northern Health (57 deaths per 100,000 individuals) and Vancouver Coastal Health (45 per 100,000).
* No deaths have been reported at supervised consumption or drug overdose prevention sites.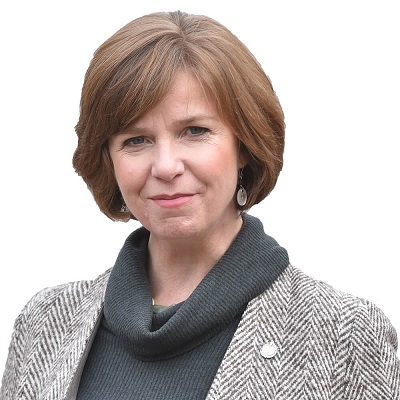 MINISTER of Mental Health and Addictions,  Sheila Malcolmson, said in a statement:
"In March, 158 people lost their lives to a toxic illicit drug supply in B.C. It's a heartbreaking loss, and we stand with everyone mourning the death of a loved one. Our province is grateful for front-line workers, caregivers, families and peers responding to overdoses and caring for loved ones during two public health emergencies.
"Stigma and criminalization are driving people to use alone, and the pandemic is pushing people further into isolation. The illicit drug supply has become dramatically more toxic and, tragically, more lethal. The effects of two public health emergencies have taken an immense toll. People and communities are hurting, and we will do more to stop this terrible surge of overdose deaths.
"After seeing deaths come down in 2019, we know what public health measures can work. We have continued to accelerate our overdose response over the past four years. In addition to expanding proven, life-saving measures such as overdose prevention services, outreach teams, nurses and making naloxone widely available, we are building up treatment and recovery services, adding new treatment beds around the province and trailblazing first-in-Canada solutions like prescribed safe supply and nurse prescribing.
"Together with our partners, we are building a culturally safe, trauma-informed system of mental health and addictions care that works for everyone in British Columbia. Budget 2021 invests a historic $500 million in people's mental health and well-being, and aims to turn the tide on the terrible tragedy."
THE BC Liberals said that the illicit drug overdose report demonstrates a continued trend of record-breaking overdose deaths in British Columbia – with 2021 trending to be the deadliest year on record in the ongoing tragedy of B.C.'s opioid crisis.
"My condolences go out to the 158 families who mourned the loss of loved ones last month. The recent fifth anniversary of the overdose crisis being declared a public emergency demonstrates just how much work there needs to be done to urgently save lives as overdose deaths continue to rise," said Trevor Halford, BC Liberal Critic for Mental Health and Addictions.
"More than just supplementing programs to keep people alive, this NDP government needs to take action to help people right now. Instead, the NDP is inexplicably spending less on support this year compared to the next three fiscal years. Sons, brothers, aunts and so many others across B.C. can't afford for John Horgan and the NDP to wait any longer. It's time for this government to ensure they have access to the appropriate care and supports needed today."