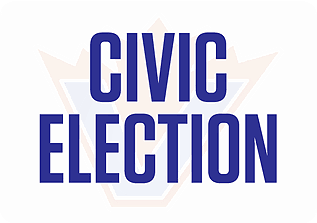 THE Vancouver Election Office invites prospective candidates for the 2022 Vancouver Election to a series of candidate information sessions. These sessions will help candidates learn more about what it would mean to be a candidate—and beyond, if elected.
"The journey to becoming an elected official requires significant preparation, and we appreciate those who decide to take their commitment to Vancouver to a higher level," said Rosemary Hagiwara, Chief Election Officer, on Monday. "We hope that candidates have positive experiences as we head into the fall election, and these sessions will contribute to that."
The series start with a session on Tuesday, April 5 from 5 to 6:30 p.m., where prospective candidates can find out more about the responsibilities of elected officials, expected time commitment and compensation, and more. The event will be available online, and in-person with limited capacity at Vancouver City Hall, Town Hall – Joe Wai Meeting Room – Main Floor (453 West 12th Avenue). Attendees must register ahead of time.
Speakers include:
Rosemary Hagiwara, Chief Election Officer, 2022 Vancouver Election
Cheryl Chan, Executive Office and Board Relations Manager, Vancouver Park Board
David Green, Secretary Treasurer (Chief Financial Officer), Vancouver School District
Dr. Joy Masuhara, Co-chair, Women Transforming Cities
Trudi Goels, Co-chair, Women Transforming Cities
Professor Gerald Baier, Acting Director, UBC Centre for the Study of Democratic Institutions
Register to attend at vancouver.ca/election-candidates, and sign up for updates on future sessions covering different topics in late-April, May and June. For those interested but unable to attend, the sessions will be recorded and posted on the City's website.
Official nomination packages will be available in June. The candidate nomination period will be from August 30 to September 9. On Saturday, October 15, Vancouver voters will elect a mayor, 10 councillors, seven Park Board commissioners, and nine school trustees. For more information about the election, visit vancouver.ca/vote.