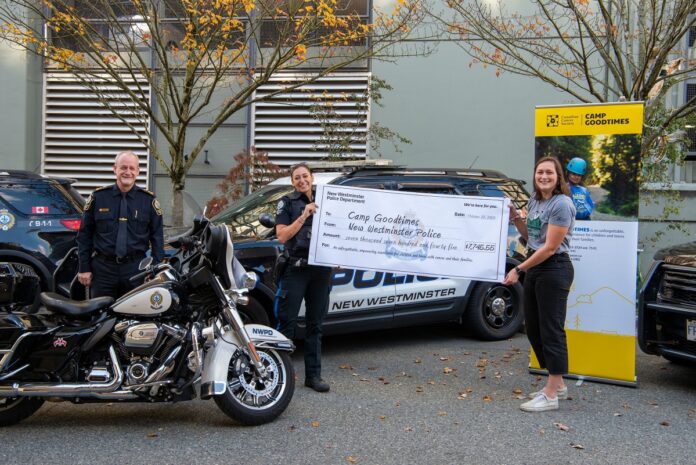 ON September 21, three New Westminster Police Department constables laced up their shoes and embarked on a 470-kilometer bicycle ride through the British Columbia interior. Constables Wlodyka, Massoud, and Adam, were training for the Cops for Cancer Tour de Coast when the event had to make some adjustments to accommodate COVID-19 health guidelines. Despite the added challenge of COVID-19, the trio organized their own route, support team, and redoubled their efforts to fundraise for the worthy cause.
"Our ride took us from Oliver, along the Kettle Valley Trail, up to Salmon Arm and back," said Massoud. "While the weather and route definitely proved challenging, we were motivated by the brave kids who are going through cancer treatment and the overwhelming support we've received from our donors."
"Even though the ride was challenging, we thought about the cancer patients, cancer survivors, our colleagues, and long-time volunteers who have been involved in supporting this ride," added Adam.
For those who would like to donate, you can still contribute to the cause by visiting www.cancer.ca.
"Of the over $20,000 raised by the three of us, $7,745 was donated directly from members of NWPD to Camp Goodtimes," said Wlodyka. "The summer camp is operated by the Canadian Cancer Society for children fighting cancer. Kids have shared that it allows them to take on new challenges and have fun."
To learn more about Camp Goodtimes, visit www.campgoodtimes.org