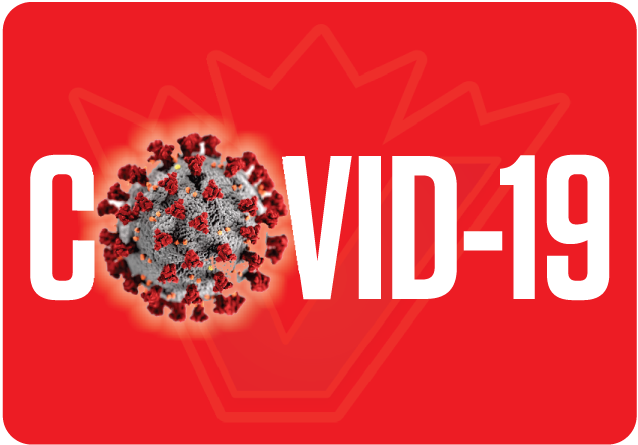 THERE have been 1,158 new COVID-19 cases over the last three days, including four epi-linked cases, for a total of 67,937 cases in British Columbia.
Dr. Bonnie Henry, Provincial Health Officer, and Adrian Dix, Minister of Health, said on Monday: "Today, we are reporting on three periods: from January 29 to 30, we had 408 new cases, from January 30 to 31, we had 473 new cases and in the last 24 hours, we had a further 277 new cases."
There have been 21 new COVID-19-related deaths, for a total of 1,210 deaths in the province.
There are 4,134 active cases of COVID-19 in the province. There are 289 individuals currently hospitalized with COVID-19, 79 of whom are in intensive care. The remaining people with COVID-19 are recovering at home in self-isolation.
Currently, 7,242 people are under active public health monitoring as a result of identified exposure to known cases and a further 61,117 people who tested positive have recovered.
There have been 295 new cases of COVID-19 in the Vancouver Coastal Health region, 493 new cases in the Fraser Health region, 78 in the Island Health region, 194 in the Interior Health region, 98 in the Northern Health region and no new cases of people who reside outside of Canada.
There has been one new health-care facility outbreak at Westsyde Care Residences group home, and the outbreaks at Burnaby Hospital and Brookside Lodge are now over.
Henry and Dix said: "To date, 138,892 doses of COVID-19 vaccine have been administered in B.C., 4,491 of which are second doses. Immunization data is available on the COVID-19 dashboard: www.bccdc.ca
"As B.C. makes headway on the COVID-19 immunization plan, the Ministry of Health and the Canadian Red Cross have partnered to boost support for up to five long-term care homes and assisted-living facilities in the Lower Mainland that are facing significant challenges due to COVID-19.
"The Red Cross is providing non-clinical, administrative and leadership support to sites identified by Vancouver Coastal Health and Fraser Health. Red Cross teams will take day-to-day direction from long-term care management, based on their unique site needs. Support may also extend to other health authority regions, if required.
"The Red Cross is a not-for-profit organization and will receive funding from the Province on a cost-recovery basis, depending on actual resources expended. The duration of the contract is temporary and will depend on how the impacts of the pandemic continue to be felt across the province."
They added: "To date, we have had 14 confirmed COVID-19 cases of the B.1.117 (U.K.) and four of the B.1.351 (South African) variants, for a total of 18 cases with these variants of concern in B.C. These variants have been associated with increased transmission in a number of countries around the world, and we have implemented surveillance for them here in B.C. All 14 of the B.1.117 variant cases have been in returning travellers or people who had contact with a traveller, while three of the B.1.351 cases were not travel related and investigation into where they were acquired continues.
"This also reminds us that gatherings of any size, in our homes or elsewhere, are high risk and travel should not be happening right now. Super Bowl, Lunar New Year and Family Day are ahead, and this year we need to celebrate safely.
"Every new day and every new week are new opportunities for each us to break the chain of transmission and slow COVID-19 down. Whether it is out for a day of skiing at our local mountain, what we do at work or how we shop for our groceries, what each of us does matters.
"COVID-19 safety plans are an important tool to ensure that businesses, such as restaurants and retail shops, stay open and are safe. Now is the time to review and update these plans. It is also the time to remind us all that we need to follow the rules and guidance to prevent spread: whether in a restaurant, a bar or the grocery store. Every new day and every new week is a new opportunity for each of us to break the chain of transmission and slow COVID-19 down. Whether it is out for day of skiing at our local mountain, what we do at work or how we shop for our groceries, what each of us does matters."