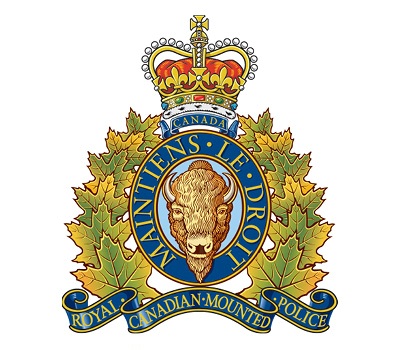 BY RATTAN MALL
IT could be months before charges are laid against the Surrey RCMP officer who was arrested and suspended last week for alleged ties with gang members.
But the RCMP is determined to get it right.
Dawn Roberts, Director in charge of BC RCMP Communications, told The VOICE on Monday in an extensive interview, that it was hard to say how long it would take for charges to be laid. However, she added that "it's a priority investigation."
Roberts said: "We have been liaising with the Crown throughout the course of our investigation so that there is fulsome awareness on their part of what we are dealing with. I think we are looking at months and as soon as that happens, I can make the commitment to you that we will publicly disclose if charges are laid and will also be in a better situation to give you a little bit more context to what we are dealing with."
Roberts added: "I think its reasonable and I think the public will hopefully want that we would take any and every step to ensure that we don't jeopardize this matter with regard to procedural fairness or the laws. And so that's why I have to be a little more generic and not get into the details. It's not because it has to do with a police officer; it has everything to do with the nature of the allegations and us wanting to ensure that if this goes before the courts, it's not thrown out on you know what some could call a technicality."
I asked Roberts, "So you are looking at months – not weeks or days?"
She replied: "Yes," adding: "It's a possibility they could come back sooner with one charge as it relates to a single allegation, or whether or not they will look at the totality and put it all in because we are also very mindful that now that an arrest has been made, there are some judicial timelines that have to be met; same thing with when a charge is laid.
"So, we are going to cross our fingers. We've got the best people working on it and we're confident that we could be looking at months. But in the interim, the individual has no access to any policing information or authorities and is currently suspended."
SO exactly how did it all go down?
Roberts pointed out: "Number one, I would think it's the exception versus the norm, but we do have protocols in place that should an allegation be made there is a full assessment of that allegation and the determination whether or not it should be handled within the internal code of conduct of the RCMP that we have, or whether or not even the allegation is so serious that it should be handled with regards to criminal investigation."
She elaborated: "Like I can tell you that in this case as soon as we became aware of the information, we did launch a criminal investigation. And while I can't get into the specifics with regards to the nature of the allegations, I can say that the allegations were such that an independent unit that works for our provincial headquarters was assigned. That unit is distinctive and separate from the Surrey RCMP and that unit is the one that conducted the investigation."
Roberts said: "And we also took measures and I appreciate that it is extremely difficult as I am still in the process of a charge assessment – so no one has been formally charged yet – I can tell you that as soon as we became aware, that provisions were taken in order to protect both the integrity of the public should it have been a concern and also to protect the integrity of anything that the officer may have access to or may have been engaged or involved in.
"So those provisions were very much looked at and considered when we moved forward. We are mindful that there is still some investigative work that needs to be done, so the matter is still active and ongoing."
She said: "I can confirm that the subject of the investigation is a police officer who does work for the Surrey RCMP. I would define the member as a probationary member; so that would be someone with less than two years' service. The individual was arrested mid-week last week and was released as charges are pending and because the charges have not been formally laid, we are not confirming a name.
"But I can also confirm when we talk about those protections, that the individual has been removed from operations, His access and authority as a police officer are not available to them and they have been suspended with pay which was in line with our current code of conduct provisions. But we will continue to assess that and should we reach a threshold where we believe we could increase that suspension without (pay), then we will make that happen, and then I can also confirm as I indicated before that that internal code of conduct investigation is also underway."
THE VOICE asked Roberts about the frequency of such serious cases and its impact on the officers.
Roberts noted: "When the public becomes aware (of a case) likely because we issued a press release or we've been public about it, it is extremely difficult and very concerning, but I can tell you that these cases are still the exception versus the norm.
"We have 7,011 sworn police officers in this province and those police officers respond to 1.3 million calls for service a year in the province of British Columbia.
So when you look at all of that in the totality, we are talking of less than one per cent in general of our population of police officers that may be the subject of a criminal investigation."
She added: "We know how important public trust and confidence is and while we would love for the public to only judge us on the successes and the incredible accomplishments of our officers, we are very concerned when allegations are raised and we have to do these investigations. And so, if the onus is on us to make sure that we take all the steps, that we be accountable, that we be transparent and that we follow process … that's definitely what's underway here right now."
"This probably has shaken up the Surrey RCMP especially because of the ongoing gang war," I suggested.
Roberts said: "I think in general we've made sure we've had conversations with those that were directly potentially impacted. We also communicated to the detachment with the officer in charge the limited information that we could share with everyone.
"I think we are hoping and we typically hear the membership in general, the employees, want to ensure that people are treated fairly, that they are brought into process, that everything is done to protect that process and that should somebody be found not in keeping with our core values or the Criminal Code, that they be dealt with accordingly."
She added: "And so that's the steps that we've taken and then we just continue to keep the lines of conversation open. We know that it can impact on morale, but I think that we are very fortunate that there's an incredible team of police officers and employees at Surrey RCMP, and so they've been working hard through a number of challenges that are sort of on the outside, but they continue to do extraordinary work.
"And so that's what we ask them to focus on, the work that they signed up to do, the work that's important to them and let us deal with the allegations and what need to be done with regard to holding an individual accountable."