A new study from the non-profit Angus Reid Institute finds Prime Minister Justin Trudeau's Liberal Party behind the Conservative Party of Canada among decided and leaning Canadian voters. The Liberals trail the Conservatives by seven points.
Currently, 38 per cent say they would support the CPC led by Pierre Poilievre. The opposition party's lead is seen in nearly every region of the country, except in Quebec, where the Liberals edge the second-place Bloc Québécois, and Atlantic Canada.
Even as the CPC harvests gains from Canadians' pocketbook pain, Poilievre continues to struggle to resonate personally. Just 36 per cent of Canadians view the opposition leader favourably. Comparatively, 39 per cent approve of Trudeau. Meanwhile, half (52%) view Poilievre unfavourably.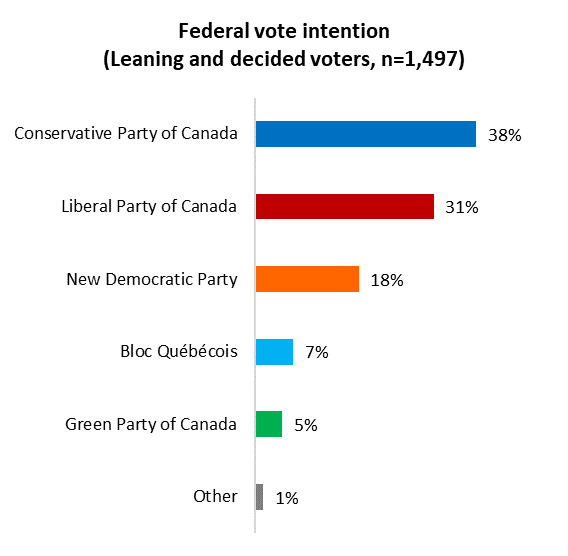 Other key findings:
* More than two-in-five (44%) of women approve of Trudeau while half (50%) disapprove. Among men, 34 per cent approve while 64 per cent disapprove. The reverse is true for Poilievre, who holds a 44 per cent favourable versus a 50 per cent unfavourable rating among men. Among women, this rating is 28 per cent favourable and 55 per cent unfavourable.
* Trudeau enjoys a notable nine-point jump in approval among 18- to 34-year-old women compared to June, from 36 to 45 per cent.
* Poilievre's favourability has not changed in almost one year of tracking. In September 2022, right after he was first elected to lead the CPC, 35 per cent of Canadians viewed him favourably, while 51 per cent held unfavourable views. Now, those figures stand at 36 per cent and 52 per cent respectively.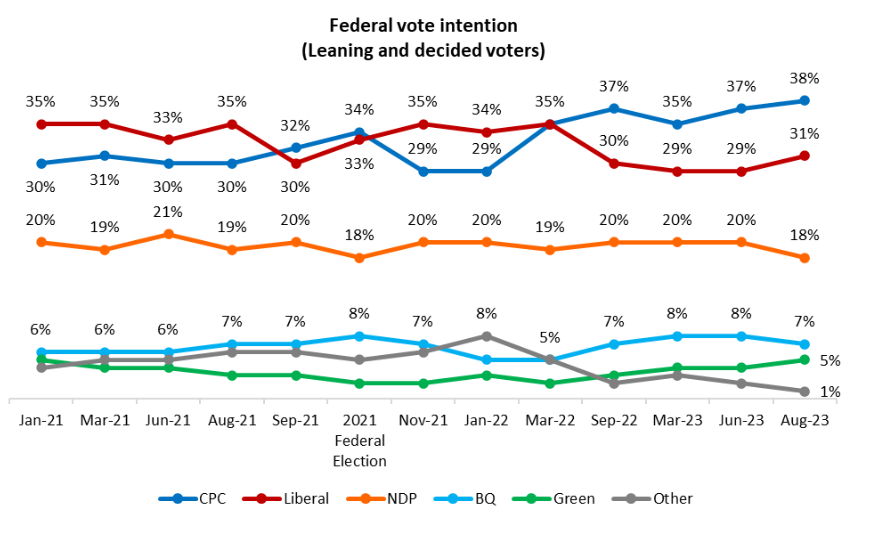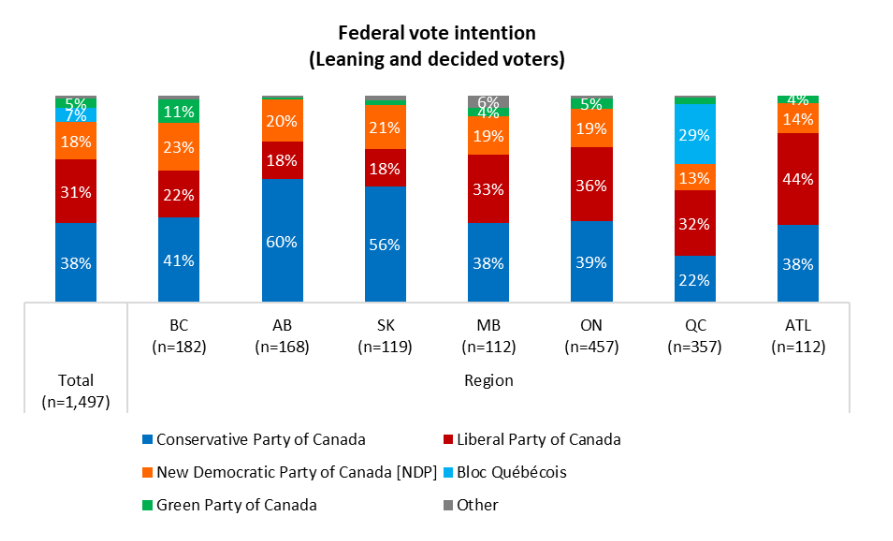 Link to the poll, and more key findings: www.angusreid.org/