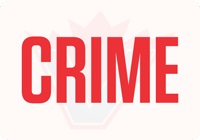 ON Sunday, August 13 at 9:34 p.m., the New Westminster Police Department (NWPD) were called to a residence in the 1000-block of Quayside Drive for a well-being check request. Members attended and located a deceased man inside the residence.
As the death was deemed suspicious, the Integrated Homicide Investigation Team (IHIT) has been deployed and will be working in partnership with the NWPD and the BC Coroners Service.
At this time, IHIT investigators are working to confirm the identity of the male victim.
"IHIT have taken conduct of this investigation and we will be working closely with the New Westminster Police Department's Major Crime Unit," said IHIT Detective Constable Keegan Ayre on Monday. "We believe this is an isolated incident and there is no ongoing risk to the public."
IHIT investigators are asking anyone with information to contact the IHIT Information Line at 1-877-551-IHIT (4448) or by email at ihitinfo@rcmp-grc.gc.ca.