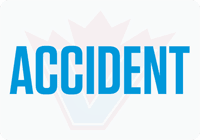 ON Friday (May 10), at approximately 9:30 p.m., Surrey RCMP received several 911 calls reporting a motorcycle had been struck by a pickup truck on King George Boulevard near 73rd Avenue in the Newton area. The driver of the motorcycle had been thrown off the motorcycle and the pickup truck fled from the scene. The driver of the motorcycle, a 53-year-old male and Surrey resident, died from his injuries.
At approximately 9 a.m. on Saturday, the suspected driver of the pickup truck attended the Surrey RCMP detachment and turned himself in. The driver remains in custody and the investigation is ongoing.
Investigators are seeking the public's assistance and asking that anyone who may have witnessed the collision, or observed an older white pickup truck in the area prior to the collision or has dash-cam video, to call the Surrey RCMP at 604-599-0502 or Crime Stoppers.