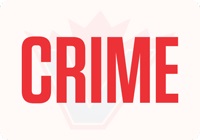 ABBOTSFORD Police responded to a theft in progress at Cabela's at 1818 McCallum Road on Friday at 3:16 p.m. Two suspects who were leaving the store were challenged by the responding officer.  One suspect fled while the other suspect pepper-sprayed the officer and then ran from the area.
But moments later the same suspect returned and sprayed the officer again and began physically assaulting them. The officer then "discharged their firearm, striking the suspect," police said.
Both suspects are in custody and police say the public is not in any danger.
The officer "received injuries related to the pepper spray and confrontation," police said. Both the officer and the suspect were transported to hospital for treatment. 
Police said all aspects and circumstances of this incident will be the subject of independent investigation and verification by the Independent Investigations Office (IIO) of B.C.