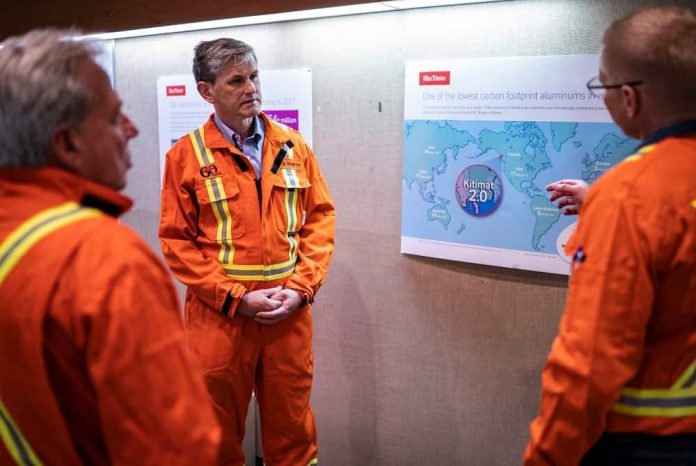 SHOWING support for Rio Tinto workers and their families, BC Liberal Leader Andrew Wilkinson and local Skeena MLA Ellis Ross visited the plant in Kitimat on Monday, following the imposition of U.S. tariffs on Canadian aluminum and steel last week.
"Rio Tinto produced 433,000 tonnes of aluminum last year, supporting locals and contributing $244 million to British Columbia's economy. Those jobs and livelihoods, as well as the economic contributions, are now under threat from illegal tariffs imposed by [US] President [Donald] Trump," pointed out Wilkinson.
In April, Trump ordered the Department of Commerce to investigate steel and aluminum imports under a little known part of the Trade Expansion Act of 1962 that allows the president to place import restrictions for reasons of 'national security'.
"Following one of the largest private sector investments by Rio Tinto in B.C. history, the Kitimat smelter produces aluminum with one of the lowest carbon footprints in the world," said Wilkinson. "How anyone in the United States could consider that a threat to national security is beyond reason."
"Canada — and this plant in particular — has demonstrated that we are a reliable and secure supplier of aluminum to the United States, and have been for more than 60 years," said Ross. "Our product is used to manufacture everything in the U.S. from car parts to advanced military applications."
Wilkinson added, "It's vital that Canada demonstrate a united front and that's why I am here to show my support for the thousand workers located in both Kitimat and Terrace."