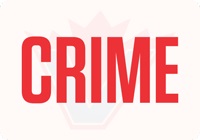 TWO men are in custody after an attempted carjacking in Langley City on June 3 and Langley RCMP say rumours of an abduction on social media do not truly reflect the events as they occurred.
Police were called at approximately 5:20 p.m. for a report of an assault in the 20800-block of 51B Avenue. The investigation has revealed that two men attempted to steal a vehicle and pull the female from the driver's seat. The attempt was thwarted by family and good Samaritans in the area.
Both men were taken into custody and the circumstances will be forwarded to the BC Prosecution Service for their consideration of charges, says Langley RCMP.