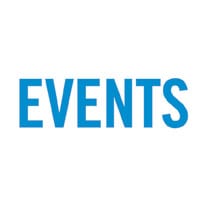 (These are FREE listings. Submit your event / announcement at EditorVoice@gmail.com)
Note: Please do not send posters and pdf's. Just type out the event details in a simple format in your emails or they may not be accepted.
Guru Nanak Sikh Gurdwara: Solidarity with Sri Lankan and Catholic Brothers & Sisters
Guru Nanak Sikh Gurdwara executive is inviting people of all faiths to join their congregation on Sunday, April 28 at 9 a.m. in the Main Hall of Guru Nanak Sikh Gurdwara, 7050 120th Street, Surrey, in solidarity with their Sri Lankan and Catholic brothers and sisters. "The Guru Nanak Sikh Gurdwara offers our deepest condolences to the people of Sri Lanka and the local Metro Vancouver Sri Lankan and Catholic communities following the terrible attack on Catholic churches in Colombo. The loss of life is overwhelming, and the motivations behind such violence and hate in unconscionable. The Sikh Community in Metro Vancouver is devastated, as our respect for worshippers of all faiths is at the heart of the teachings of Sikhism."
South Asian Seniors: Filing Income Tax Returns Free
Vedic Seniors Parivar Centre of Vedic Hindu Cultural Society Surrey informs South Asian seniors that during the tax filing period we can help you to file your income tax returns for the year 2018, free of cost, through the community volunteer program of Canada Revenue Agency, from now to April 30 if you are living in Surrey / Delta. The eligibility criteria: 1.Single individual with annual income limit up to $ 35,000. 2. Couples with annual income up to $ 45,000. 3. Three persons income $47,500, 4. Four persons income $50,000. 5. Five persons or more, add $ 2,500 for additional members. Interest income not over $ 1,000 and this income will be included as total eligibility. With no investment income, no rental income, no business or partnership income and no capital gain or loss. Sin# card and photo identity will be required as proof for documents. If you are eligible, contact Surendra Handa, Coordinator, at 604-507-9945 for further information.
Kids Play
Drug and Gang Forum 2019 on Saturday, April 27, 1-4 p.m., at Matsqui Centennial Auditorium, 32315 South Fraser Way, Abbotsford. This is a free event. Special performance by Saint Soldier. $2,000 in scholarships will be awarded. jessica@kidsplayfoundation.com / 306-999-3904 / www.KidsPlayFoundation.com
Anoushka Shankar at Chan Centre
The Chan Centre for the Performing Arts at UBC presents the singular stylings of Anoushka Shankar on Saturday, April 27 at 8 p.m. in the Chan Shun Concert Hall at 6265 Crescent Road.
The award-winning artist will perform songs from her brand-new compilation album Reflections — which draws on classical ragas as well as contemporary cross-cultural pieces that showcase the versatility of the sitar across musical genres. Shankar will be joined on stage by exceptionally gifted instrumentalists Ojas Adhiya (tabla), Pirashanna Thevarajah (mridangam), Ravichandra Kulur (flute), Danny Keane (cello and piano), and Kenji Ota (tanpura).
Ticket prices: From $46. Box Office: 604-822-2697 / chancentre.com. In person at the Chan Centre ticket office. Open Tuesday–Saturday, 12–5 p.m.
Tagore Spring Festival
Vancouver Tagore Society is hosting the 5th Annual Tagore Spring Festival on Saturday, April 27, 6:30-8:30 p.m. Doors open at 6 p.m. In this multicultural event, artists from different backgrounds will display their traditions and heritages by presenting live music and dance that include violin ensemble, flamenco music and dance, Indian classical dance, and a medley of Bengali songs. The event is supported by cultural grants from the City of Surrey and featured in the explorASIAN festival by Vancouver Asian Heritage Month Society. Venue: Centre Stage, Surrey City Hall, 13450 104th Avenue. Free event, donation appreciated (no minimum amount). Light refreshments will be served. Website: www.vancouvertagoresociety.org/festival.html.
Event page in Facebook: www.facebook.com/events/559899447840247
South Asian Seniors: Insomnia (Sleep Disorders)
Vedic Seniors Parivar Center of Vedic Hindu Cultural Society Surrey invites South Asian adults & seniors to attend a power presentation on insomnia (sleep disorders) – it's causes, symptoms and treatment by Dr. Ramesh Avinashi on Sunday, April 28, 2-3:30 p.m., at Shanti Niketan Hall, 8321 140th Street, Surrey. There will be a question and answer session. Tea and snacks will be served. Contact Surendra Handa, Coordinator, at 604-507-9945 for further information.
International Dance Day in Richmond
People of all ages are invited to come out and enjoy Celebration: International Dance Day Richmond. On Sunday, April 28 the public can watch and engage in diverse dance styles, view a showcase of dance demonstrations and displays from 1-5 p.m. and watch a multicultural dance performance from 2-4 p.m. On Monday, April 29, join in for free dance workshops from 1-2:30 p.m. Both events are open to people of all ages and abilities and will take place in the Central Atrium at Aberdeen Centre. The events are presented by Clarkson Events, Sudnya Dance Academy and Aberdeen Centre, with support from Leading Go, My Gym Richmond, Panda Home Service, Wise Planning Co. and Tourism Richmond. For more information about the events, sponsors and performers visit http://iddrichmond.wixsite.com/iddrichmondbc.
Earth Day Pilgrimage: Burns Bog
The annual Earth Day Pilgrimage to Burns Bog takes place on Sunday, April 28, 1:30-4 p.m.
At Delta Nature Reserve, 10389 Nordel Court. Performers sing, drum, and dance as pilgrims walk through the Delta Nature Reserve. Recharge your spirits while surrounded by nature and good company. This year, the keynote speaker is Abhayjeet Singh Sachal, activist and co-founder of Break the Divide. Performances include poetry from Celeste Ramsey and music from Aline LaFlamme and the Daughters of the Drum, and Susan Summers and the Sacred Web Singers. Bring your friends and family to this free outdoor event and encourage them to step into nature.
Miniature Train Rides
From now until October 15 at 120 North Willingdon, North Burnaby. Open: 11 a.m.-5 p.m. Saturdays / Sundays / Holidays. Come see / hear / ride 1/8″ scale live steam, diesel and electric trains in action. Over 2 km of tracks. Phone 604-291-0922 or more info.
Gursharan Singh Memorial Lecture 2019  
By Dr. Navsharan on Rights of the Minorities in Contemporary India. Presented by Dr. Hari Sharma Foundation and Gursharan Singh Memorial Lecture Committee (GSML). Vigilante violence against Muslims and Dalits carried out in the name of "cow protection" has created terror for minorities in India. The government has failed to investigate the attacks, creating impunity. Dr. Navsharan will address how people in India are uniting to meet the situation. She is a women's rights and human rights activist who works with the International Development Research Centre, Canada, in New Delhi. On Saturday, May 4, 2-4:30 p.m., in Room 120 – City Centre Library, 10350 University Drive, Surrey. Admission is free. For more info, call Harinder Mahil at 778-995-5851, Charan Gill at 604-834-4088, Makhan Tut at 604-771-2503 or Sadhu Binning at 604-437-9014.
Sai Baba Smadhi Day
All devotees are invited at Shiv Mandir, 5600 Dorset Street, Burnaby (Phone: 604-254-2624), at 5 p.m on Saturday, May 4. Program: 5:15-6:15 p.m. – Bhajan / Kirtan. 6:30-7:15 p.m. – Sai Japa. 7:30 p.m. – Priti Bhojan.
On India's Elections
"What's at stake in india's elections: Hypernationalism and its victims" on May 5, 2-4 p.m. at Room 7000 SFU Harbor Centre, 515 West Hastings Street, Vancouver. Main Speaker: Navsharan Singh, a women's rights and human rights activist who works with the International Development Research Centre, Canada, in New Delhi. Panelists: Harsh Trivedi, a student of political science and philosophy, and Lubna Moosa, who teaches journalism at Kwantlen Polytechnic University. Moderator: Dionne Bunsha, author and journalist. Supported by Hari Sharma Foundation and the Institute for the Humanities, Simon Fraser University.
Walk for Alzheimer
IG Wealth Management Walk for Alzheimer on Sunday, May 5. The Alzheimer Society of B.C. invites the public to join us. Time: Registration 9:30 a.m. / Walk 10:30 a.m.-12:30 p.m. at Eaglequest Golf at Coyote Creek, 7778 152nd Street, Surrey. Website: www.walkforalzheimers.ca
Indo-Canadian Business Association of BC
Indo-Canadian Business Association of British Columbia's (ICBABC) 20th Annual Student Achievement Awards on Friday, May 10. Raise and distribute scholarship: 13-15 scholarships; 10 scholastic awards; one male athletic award and one female athletic award. One special needs award. ICBABC is working with SFU for Punjabi Language full credit course since 2016 and committed to contribute total of $30,000 to promote and expand the Punjabi Language and culture programs. Where: Dhaliwal Banquet Hall, #230 8166 128 Street, Surrey. The gala will include a speech by keynote speaker, awards presentation, and performances. We will be also recognizing outstanding companies who have continued support for this cause. Tickets start at $50 single or a $350 for the table of 8, Program guide sponsors Full Page $1,000 + 4 event tickets, Half Page $600 + 2 event tickets and Students Sponsorships starts at $2500. More information can be obtained from www.icbabc.com For event information and reservations contact directors: Hardeep Shergill: 604.617.0076 or Rick Dhaliwal: 604.338.6999 or Amarjit Samra: 604.375.2220 or Lovepreet Sanghera: 778.319.4854 or Anoop Randhawa: 778.319.4639 or Gursharan Dhaliwal: 604.725.0134 or Jograj Randhawa: 778.829.2741 or Kanwalpreet (Kim) Trehan: 604.715.6773 or Jasvinder Singh (Jolly) Dhaliwal: 604.551.0014 or email info@icbabc.com.
Guru Nanak's Free Kitchen 
Sixth Annual Mother's Day Simran Event hosted by Guru Nanak's Free Kitchen on Friday, May 10, 6-7:30 p.m., at Gurdwara Sahib Sukh Sagar, 347 Wood Street, New Westminster. Mother's Day is a special time of the year when we honor and give special recognition to all the mothers for their selfless love in raising and caring for children and families. This is a wonderful way for all communities to come together and show gratitude.
Walk For Drugs and Gangs Free Surrey
PICS Society is organizing a "Walk For Drugs and Gangs Free Surrey" from the Surrey City Hall to Holland Park on Saturday, May 18, from 9 a.m. to 12 p.m. Route: Surrey City Hall – Central Avenue – University Drive – Holland Park. Duration of walk: 30 minutes. This is an excellent opportunity to bring together families, educators, and community partners. As part of the agenda for this year's walk, we are focusing on highlighting the stories of the individuals and families affected by drug and gang violence.
Indians Abroad for Pluralist India
Indians Abroad for Pluralist India invites everyone to come to honour human rights defender from India, Deepika Singh Rajawat, on Saturday, May 18 at Room 120, City Centre Library, Surrey, between 2-4 p.m. Rajawat stepped forward to help the family of eight-year-old Asifa Bano, a Muslim nomad girl who was raped and murdered in Jammu and Kashmir in January 2018 by Hindus. She will be honoured at the event where she is coming to give a keynote address on the current situation in India under the rightwing Hindu nationalist Bhartiya Janata Party government. For more information, call Gurpreet Singh at 778-862-2454 or Parshotam Dosanjh at 604-512-8371.
South Asian Family Association (SAFA)
SAFA presents Annual Mother & Daughter event on Thursday, May 30 at the Fraserview Banquet Hall, 8240 Fraser Street, Vancouver. Door opens at 6 p.m. Tickets are $30 per adult and $25 per child 5-18 years. Free for children under 5 years. This is ladies only event. Bring your mom or daughter and experience a night of food, dance and shopping. There will be prizes for the best mother & daughter dance, best song / poem and best traditionally dressed person. There will be a variety of vendors showcasing their products and services. Tickets are available by calling 778-688-3996 or 604-321-4366. In Vancouver, tickets can be purchased at the New Vision Hair Design at 6683 Fraser Street, Grace Beauty Salon at 6692 Main Street or Clique Boutique 1505 West 66th Avenue, Vancouver.
(For more events, visit the "Events" section of our website at voiceonline.com)