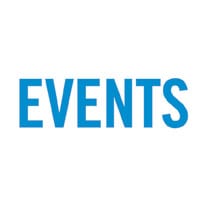 (These are FREE listings. Submit your event at EditorVoice@gmail.com)
Movies Under the Stars
Every Saturday in August (11, 18, 25) at Holland Park (13428 Old Yale Road, Surrey).Entertainment starts at 5 p.m., movies begin at dusk. This all-ages event is free for everyone to attend. All you need are your lawn chairs and blankets to cozy up while enjoying the film. There will be free popcorn courtesy of Prospera Credit Union. Attendees are encouraged to arrive earlier to find a good spot and to enjoy the pre-show entertainment. Starting at 5 p.m., there will be fun activities before the movie begins. The lineup starts with Ferdinand on August 4 as you follow the adventures of a giant bull with a big heart. On August 11, witness the hype about Coco and how it won an Academy Award for Best Animated Feature Film. The magic continues on August 18 where you will be charmed by the comedic Paddington 2. End the month with Wonder on August 25, an inspiring story about compassion and acceptance.
Monsoon Festival of Performing Arts
August 9-19 in Vancouver and Surrey, with a spotlight on South Asian theatre. During a span of 11 days, festival highlights include: Anita Majumdar's critically acclaimed, one-woman play, The Fish Eyes Trilogy (Toronto), which has toured internationally; Paneet Singh's site-specific show based on historical events, The Undocumented Trial of William C. Hopkinson (Vancouver); an Industry Series featuring staged readings, development workshops in dramaturgy, playwriting, directing, acting, movement, and postshow talkbacks. Tickets: Free to $40 at monsoonartsfest.ca
PICS Assisted Living: Akhand Path
Bhog Shri Akhand Path Sahib on Sunday, August 12 at 10 a.m., followed by Kirtan & Langar at PICS Assisted Living, 12075, 75A Avenue, Surrey. The community is invited to visit PICS Assisted Living facility to seek blessings for the upcoming PICS Multicultural Long Term Care Home for Seniors – Diversity Village project. For more information, call PICS CEO Satbir Cheema at 604-596-7722, ext. 104.
South Asian Seniors: Acupressure Techniques
Vedic Senior Parivar Centre of Vedic Hindu Cultural Society Surrey invites South Asian adults / senior members and non-members to attend a presentation on "Learn more Acupressure Techniques & Be your Own Doctor" by qualified and expert acupressurist Avtar Singh Woodwall on Sunday, August 12, 2-3:30 p.m. at Shanti Niketan Hall of Lakshmi Narayan Hindu Temple, 8321 140th Street, Surrey. A copy of the acupressure points on hands and feet will be provided.  Tea and snacks will be served. Contact Surendra Handa, Coordinator, at 604-507-9945 for more information.
RCMP Musical Ride: Richmond
Steveston Rotary Club in partnership with Richmond RCMP, City of Richmond, and Twin Oaks Farm is presenting the Royal Canadian Mounted Police Musical Ride. A Canadian tradition since 1876, a troop of 32 scarlet coated "Mounties" on majestic black horses present a 30-minute show of intricate figures and cavalry drills choreographed to music. You can take in this truly Canadian experience and see one of Canada's national treasures perform live at Twin Oaks Farm, 13671 No. 3 Road, Richmond, on August 14 at 7:45 p.m. For tickets, visit: https://rcmpmusicalride.ticketbud.com/rcmp-musical-ride-richmond. Proceeds of ticket sales go to charity.
Delta: George Mackie Library
Meet real live raptors (e.g., eagles, falcons, hawks, ospreys, owls, and / or vultures at the George Mackie Library on Monday, August 20 from 10:30-11:30 a.m.  Learn basic raptor biology with the OWL (Orphaned Wildlife) Rehabilitation Society.  Drop-in.  Space is limited. * Ginalina, the final Summer Reading Club performer, will be at the George Mackie Library on Friday, August 24 from 2-2:45 p.m. Gina is a Juno-nominated children's singer-songwriter who writes rollicking, roaring, and ridiculously catchy songs for the whole family to sing together.  Tickets are required for this program and will be available for pickup beginning August 17.
Surrey Board of Trade: TransLink CEO
On Tuesday, September 11, the Surrey Board of Trade will host TransLink CEO Kevin Desmond to talk about TransLink's Regional Transportation Strategy and Investments in Surrey and the South Fraser region. Time: Registration and Lunch – 11:30 a.m.-12 p.m.; Program – 12-1:30 p.m. Location: Eaglequest Golf Course (7778 152nd Street, Surrey). Admission: Member $50; Table of 6 $300; Corporate Table of 6 $500; General Admission $65. Admission is GST applicable. Corporate tables include logo recognition at the table and on-screen during the event.
(For more events, visit the "Events" section of our website at voiceonline.com)