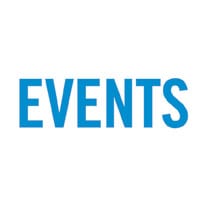 (These are FREE listings. Submit your event / announcement at EditorVoice@gmail.com)
South Asian Seniors: Carpet Bowling Game
Vedic Seniors Parivar Centre of Vedic Hindu Cultural Society Surrey invites South Asian adults / senior members as well as non-members to come and enjoy carpet bowling free of cost and make some new friends on Sunday, December 9, 2-3:30 p.m. at Shanti Niketan Hall of Lakshmi Narayan Hindu Temple, 8321 140th Street, Surrey. Even if you have never played, Baldev Raj Kohli will teach you how to play the game. All are welcome. Tea and snacks will be served. Call Surendra Handa, Coordinator, at 604-507-9945 for further details.
Open House with MLA Rachna Singh
Holiday Open House with Rachna Singh, MLA for Surrey-Green Timbers, on Thursday, December 13, 5-8 p.m., at 100 – 9030 King George Boulevard. Phone: 604-501-8325. Join us for snacks, crafts and pictures with Santa. If possible, bring a non-perishable food item for the Surrey Food Bank.
Ghirra Family: 12th Annual Toy Drive
Benevolent Brotherhood Society is helping Ghirra Family, the Cooperators Insurance agencies and Vancity Credit union to organize a toy drive in memory of Victor Ghirra. Over 25,000 toys collected and distributed to more than two dozen charities. Bring new and unwrapped toys to Riverside Banquet Hall, 14500 River Road, Richmond, all the Cooperators Insurance agencies in the Lower Mainland, and all participating Vancity Credit Union locations in the Lower Mainland. For more info, contact Bobby Ghira at 604-244-7755 (bobby@riversidehalls.com) or Harvey Kooner at 604-671-4180 (harveykooner1@gmail.com). Richmond Grand Toy Count at Riverside Banquet Hall on Saturday December 15, 12-3 p.m. Join the family event, bring toys and get a picture taken with Santa.
GVBCA: Celebration of Victory Day of Bangladesh
Sunday, December 16 at 6:15 p.m. at Douglas College in Laura C. Muir Theatre, 700 Royal Avenue, New Westminster. Victory Day of Bangladesh is a national holiday in Bangladesh celebrated on December 16 to commemorate the victory of the allied forces over the Pakistani forces in the Bangladesh Liberation War in 1971. The celebration of Victory Day has been taking place since 1972.
(For more events, visit the "Events" section of our website at voiceonline.com)