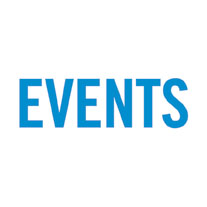 (These are FREE listings. Submit your event / announcement at EditorVoice@gmail.com in typed format as early in the week as possible. No posters please.)
KidsPlay: The Resilient Mind
The Resilient Mind – How to be resilient. Come out and be a part of this historic event where youth and their families will get an opportunity to learn skills and techniques to strengthen their mental health for free. We will have The Resilient Mind team come out and host a seminar for all who would like to come join in on the fun. The Resilient Mind's ongoing research and development in advanced neuro, social and behavioral sciences increase the effectiveness of the resilience training being provided. We encourage parents to attend with their children. When: Saturday, January 18, 3:30-5:30 p.m. Where: LA Matheson Secondary School, 9484 122nd Street, Surrey. Transportation is limited. If you require transportation, email: manraj@kidsplayfoundation.com to book a spot. Phone: 778-320-6540.
North Surrey Sport and Ice Complex's Grand Opening
The City of Surrey invites the community to the grand opening of North Surrey Sport and Ice Complex. The celebration includes free skating and rentals, free access to the fitness centre, family entertainment and activities. Katzie First Nation artist Trenton Pierre will present his artwork, Guardian Spirits. Saturday, January 18 at 12 p.m. at North Surrey Sport and Ice Complex, 10950 126A Street, Surrey. Speaker: Councillor Laurie Guerra, Chair of Parks and Recreation. The complex provides 3 sheets of ice, a state-of-the-art fitness studio and weight room, outdoor activity areas, multi-purpose room programming, rentals and food services.
South Asian Seniors: Play Bingo
Vedic Seniors Parivar Center of Vedic Hindu Cultural Society Surrey invites South Asian adults and senior members to come and play bingo for the sake of entertainment and make some new friends on Sunday, January 19, from 2 to 3:30 p.m., at Shanti Niketan Hall of Lakshmi Narayan Temple, 8321 140th Street, Surrey. Bring only $2 with you to play 2 games. If you do not know how to play, members will explain the game to you. Tea and light snacks will be served. Contact Surendra Handa, coordinator, at 604-507-9945 for further information.
Vedic Seniors Parivar Center: Group Birthday Celebration
Vedic Seniors Parivar Center will on Saturday, February 1 be celebrating group birthday of 16 members born between October 25 and February 1. The celebration will be held at Shanti Niketan Hall of Lakshmi Narayan Temple, 8321 140th Street, Surrey, from 11 a.m. to 3 p.m. Musicians Tejaswita Mohan, Raj Toora and Swaran Dhaliwal will perform Bollywood songs. Dr. Birendra Kumar Sahu will sing old Hindi songs. Register your name for attending this special event. Contact Surendra Handa, coordinator, at 604-507-9945 for registration.
Surrey: Lunar New Year Celebration
Saturday, February 1, from 12:30–4 p.m. at the Museum of Surrey, 17710 56A Avenue. Ring in the Lunar New Year with exciting traditions, authentic cuisine, and the spreading of good fortune. Cheer on the dragon and lion dances, make festive crafts, sample Chinese Lunar New Year cuisine and sip from the Teapressu Bubble Tea Food Cart. Performances will take place throughout the day. This event is presented in partnership with the Chinese Village Club.
Muriel Arnason Library: Year of the Rat Celebration
On Saturday, February 1, 2-3 p.m. Muriel Arnason Library is celebrating its 12th annual Chinese New Year, and everyone is invited to join the library staff and some special artists to celebrate the Lunar New Year. Come and enjoy multicultural dances, make a craft and a lucky envelope, enter a draw, displays, and taste some New Year's foods. This is a free, drop-in program. All supplies are provided. Muriel Arnason Library is located in the Township of Langley Civic Facility at 20338 65th Avenue. Phone: 604-532-3590.
PLEA Poetry / Short Story Youth Contest
Punjabi Language Education Association (PLEA) is inviting original poems and / or short stories (in Punjabi) from people aged 21 and under. Stories and poems can be submitted via e-mail to Balwant Sanghera (b_sanghera @yahoo.com) or Sadhu Binning (sadhu.binning @gmail.com) on or before February 7, 2020. A panel of experts will select the top six stories / poems. The writers of these works will be invited to share them with the audience on February 22, at the International Mother Language Day Celebration to be held at Kwantlen Polytechnic University, Surrey. Each participant will receive a Certificate of Participation. Selected top six writers will receive Certificates of Participation and other prizes including cash. For further information, contact Balwant Sanghera at 604-836-8976 or Sadhu Binning at 778-773-1886.
20th Annual Shakti Awards 2020 Nomination Form
(All submissions are due on or before February 23.) Do you know a woman who deserves to be recognized as a leader, advocate, artist, visionary or a source of strength? This is your opportunity to have her celebrated by nominating her for the Shakti Award. The women who have displayed Shakti amongst us represent an inspiring account of positive social, cultural and economic change in the world. If you would like to nominate a woman that embodies Shakti, use the information below and email your nomination to shaktisociety2000@gmail.com no later than February 23. The Shakti Awards will be presented at the Shakti Awards Dinner Gala on Saturday, March 7 at Bollywood Banquet Hall at 6:30 p.m. Tickets are $50 each. For tickets, donations and sponsorship enquiries, call 604-307-8796. Note that nominations must be submitted via email. Submissions sent through other means (social media, in-person or phone / text messages) will not be considered. Ensure that the description of the nominee's accomplishments reflect the category in which she is being nominated and provide clear examples of how the nominee has excelled in the specific field and why you feel she deserves the Shakti Award in that specific category. Categories: * Academic Achievement Award (High School or University / College student) * Public Service / Volunteer Award * Business Entrepreneur Award * Artistic Achievement Award * Sports and Recreational Award * Resilience Award – A woman who has overcome adversity and has used her personal journey in a way to inspire and motivate others to be positive despite challenges and setbacks. Nomination Information: · Name · Age ·Address, phone number(s) and email · Name, phone number and email of nominator ·Brief summary of reason for nomination – how the nominee's accomplishments relate to the stated category, the impact of their role, and why they should be chosen to receive a specific award. · Identify how the nominee will contribute to Shakti: Empowerment of Women, Children and Families Society.
Surrey Board of Trade: Surrey Police Transition Update
With Keynote Speaker, Wally Oppal, Chair of the Surrey Police Transition Task Force. With a Provincial Task Force in charge of the proposed Surrey police transition, Surrey's business community will hear a progress update on Wednesday, February 26, 7:30-9:30 a.m. (Program begins at 8 a.m.) Location: Sheraton Vancouver Guildford Hotel, 15269 104th Avenue, Surrey. Pre-registration required for admission. To register for this Surrey Hot Topic Dialogue, go to https://business.businessinsurrey.com/events/details/february-26-2020-surrey-police-transition-update-10881 or call the Surrey Board of Trade at 604-581-7130.
(For more events, visit the "Events" section of our website at voiceonline.com)