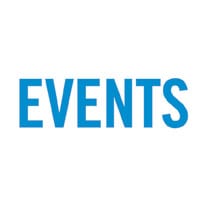 (These are FREE listings. Submit your event at EditorVoice@gmail.com)
Wanted: Gently Used Indian Clothing!
Clean out your closet: Donate your gently used Indian fashions that you aren't using anymore. Win Prizes: For every saleable (saleable condition requires item to be in good condition, and free from any rigs, stains, tears, missing buttons or attachments, or other damage) item donated, you will; receive one ballot for a chance to win one of many raffle prizes. Prizes include but are not limited to spa visits, restaurant vouchers, bottles of wine, cash cards and more. Early Bird Draw: August 7. Final Draw: September 10. Support local charities. Make a difference: Your donations will help generate proceeds for local charities at an Indian inspired fundraiser in Burnaby in the Fall of 2018. Proceeds raised will be allocated to the Surrey Food Bank, Burnaby Neighbourhood House, and the Cameray Child and Family Services to improve lives in our community. Help the environment and let us find a new home for your well-loved clothes. We Pick Up: Minimum 5 items per pickup. If you do not have 5 items, combine with a friend. Please bag or box your itesms before we arrive. Remember to label it with your name, phone number, and email address to ensure your prize ballot. To arrange a pickup or for more information, contact Renu Goodenough at 604-992-7368 or rbhushan98@hotmail.com
MLA Rachna Singh: BBQ
Annual Summer BBQ at MLA Rachna Singh's office at #100 9030 King George Boulevard – free community BBQ. Bring your family and enjoy some food and fun for kids on Saturday, July 21, 12-2 p.m. Contact her office with any questions at 604-501-8325. Email: rachna.singh.mla@leg.bc.ca.
Surrey: Newton Days
Saturdays: July 21, 28. Time: 12-4 p.m. Location: The Newton Grove, 13730 72nd  Avenue. Free for all ages. More info: http://www.newtonbia.com/newton-days/  Complete with craft and farm market, kids crafts, face painting, free BBQ, henna, Science World, music, petting zoo, mini golf; Newton Days has something for everyone. Open to the community, nearly everything will be free. Back again this year, $5 Farm Vouchers to redeem at the farmers' market; find them at the Newton BIA photobooth.
Fusion Festival, Surrey
July 21 & 22, 11 a.m.-10 p.m., at Holland Park, 13428 Old Yale Road, Surrey – across from King George SkyTrain Station. Bringing together over 45 cultural and community groups from around the world and more than 150 artists and performers, the two-day festival, presented by Coast Capital Savings, will keep you busy throughout the weekend with live entertainment, food pavilions and interactive cultural activities. Don't miss headline performances from Walk Off The Earth and Ranjit Bawa. The theme for the 11th annual event is influential women. This year's event will welcome a record 53 cultural pavilions and feature an Indigenous Village, kid's zone, sports zone, inflatables and vendors. Saturday, July 21: * 4:30 p.m. – Welcome ceremony & parade of cultures (Concord Pacific World Music Stage) * 7 p.m. – Sleep Gonzales: Play Surrey Contest Winner (Tim Hortons Maple Leaf Stage) * 8:30 p.m. – Walk Off The Earth (Concord Pacific World Music Stage). Sunday, July 22: 7 p.m. – Ricky Kej Live in Concert (SFU Celebration Stage) * 8 p.m. – Khanvict (Concord Pacific World Music Stage) * 9 p.m. – Ranjit Bawa (Concord Pacific World Music Stage). For more information including the full festival schedule, visit www.surreyfusionfestival.ca.
South Asian Seniors: Group Birthday 
Vedic Senior Parivar Centre of Vedic Hindu Cultural Society Surrey invites South Asian senior members to attend the group birthday of 15 senior members born between May 6 and July 21 on Saturday, July 21 from 11 a.m. to 2:30 p.m. at Shanti Niketan Hall of Lakshmi Narayan Hindu Temple, 8321 140th Street, Surrey. The program will start with serving refreshments and there will be live entertainment with jokes and Hindi songs by singer Harmesh Sidher. Tejaswita Mohan  and Raj Toora, well-known singers will also perform. There will be a cake and special vegetarian lunch with dessert. Registration required for non-members. Contact Surendra Handa Coordinator, at 604-507-9945 for more information.
Surrey Lifeguard Competition
The City of Surrey invites spectators to the Surrey Sport & Leisure Complex and Bear Creek Pool on Saturday, July 21 for the 2018 Surrey Lifeguard Competition, where over 50 lifeguards from across the Lower Mainland will put their lifesaving skills to the test through simulated emergency response, first aid and fitness relay competitions. Free admission to morning and afternoon individual and team events. Bear Creek Pool, 13820 88th Avenue, 9-11:30 a.m. Surrey Sport & Leisure Complex, 16555 Fraser Highway. For more information, contact the City of Surrey Aquatic Leadership & First Aid office by phone at 604-591-4018 or by email at AquaticTraining@surrey.ca.
South Asian Seniors: Upa Yoga
Vedic Senior Parivar Centre of Vedic Hindu Cultural Society Surrey invites South Asian adults / senior members and non-members to attend a practical presentation of easy & simple Upa Yoga for seniors to enhance health by Parveen Juneja & Gagan Bhathal on Sunday, July 22, 2-3:30 p.m., at Shanti Niketan Hall of Lakshmi Narayan Hindu Temple, 8321 140th Street, Surrey. There will be a question-and-answer session also. Tea and light snacks will be served. Contact Surendra Handa, Coordinator, at 604-507-9945 for more information.
George Mackie Library
You can now Book a Librarian in Punjabi and Hindi at the George Mackie Library. Learn how to download books from the library, find what you need on the library website, research and learn using the library's computer-based services, what books you might like based on your interests, basic internet and basic computer skills.  Call 604-594-8155 or visit at 8440 112 Street, Delta, to book your personalized 30-minute session on Mondays between 10 a.m. and 12 p.m. * Teens between the ages of 12 and 19 years are invited to monthly Teen Night at the George Mackie Library on Tuesday, July 24 from 5-7 p.m.for a fun night of gaming and free pizza. Games and snacks provided by Imperial Hobbies.
Honda Celebration of Light
A ton of activities during the three-day festival – July 28, August 1 and August 4 – featuring fireworks by South Africa, Sweden and South Korea. Located at Second Beach in Stanley Park, this free all-ages area will feature live music, food trucks, sponsor activations, a site-wide liquor license activities for the entire family with the Honda Canada area and the RE/MAX Family Zone. The free concert will feature talents like Jully Black, Five Alarm Funk and Busty and the Bass. Rhythm will fill the air all day on each of the three days leading up to the fireworks show high above Metro Vancouver. The best of Vancouver's food truck scene will be lined up along Beach Avenue. Make sure to keep your eyes in the skies as all three nights of the festival will feature the Pete McLeod Airshow dazzling the crowd above English Bay.  On Saturday, August 1, before Sweden's fireworks performance, the Pete McLeod Airshow will also be joined by the Canadian Forces Snowbirds. For a full schedule, event details and tickets visit www.hondacelebrationoflight.com.
Movies Under the Stars
Every Saturday in August (4, 11, 18, 25) at Holland Park (13428 Old Yale Road, Surrey).Entertainment starts at 5 p.m., movies begin at dusk. This all-ages event is free for everyone to attend. All you need are your lawn chairs and blankets to cozy up while enjoying the film. There will be free popcorn courtesy of Prospera Credit Union. Attendees are encouraged to arrive earlier to find a good spot and to enjoy the pre-show entertainment. Starting at 5 p.m., there will be fun activities before the movie begins. The lineup starts with Ferdinand on August 4 as you follow the adventures of a giant bull with a big heart. On August 11, witness the hype about Coco and how it won an Academy Award for Best Animated Feature Film. The magic continues on August 18 where you will be charmed by the comedic Paddington 2. End the month with Wonder on August 25, an inspiring story about compassion and acceptance.
SikhRI
Sikh Research Institute (SikhRI) announces the general registration to participate in the 16th annual Sidak leadership development program, taking place July 22-August 4 in Mission, B.C. With facilitators and participants from across North America, India, Sweden, Australia, and the UK, the two-week program provides immersion into the Sikh culture, language, values, and community. The Sidak program is composed of three in-depth tracks that run simultaneously: * Gurbani 101: Introduction to Guru Granth Sahib * Sikhi 101: Introduction to Sikh History & Theology (waitlist) * Sikhi 201: Religion & Revolution. Participants with families have an option of enrolling their kids (ages 6–12) in the Junior Sidak, which is full of engaging activities and runs in sync with other Sidak tracks. To register for Sidak 2018 or read more about the program, visit sikhri.org/sidak.
Surrey Libraries: Young Adult Writing Contest
Surrey Libraries is now accepting entries from young Surrey writers to submit their work for cash prizes in the 31st annual Young Adult Writing Contest. The contest is open to youth born from 2000 to 2006, is free to enter, and young writers can submit entries once to each of the three contest categories: short stories, poems, and comics. Contest entries will be accepted until August 6. Cash prizes of $150, $125, $100 per category and age group are awarded. More details and Contest rules are available on the Surrey Libraries website at surreylibraries.ca.
Monsoon Festival of Performing Arts
August 9-19 in Vancouver and Surrey, with a spotlight on South Asian theatre. During a span of 11 days, festival highlights include: Anita Majumdar's critically acclaimed, one-woman play, The Fish Eyes Trilogy (Toronto), which has toured internationally; Paneet Singh's site-specific show based on historical events, The Undocumented Trial of William C. Hopkinson (Vancouver); an Industry Series featuring staged readings, development workshops in dramaturgy, playwriting, directing, acting, movement, and postshow talkbacks. Tickets: Free to $40 at monsoonartsfest.ca
(For more events, visit the "Events" section of our website at voiceonline.com)