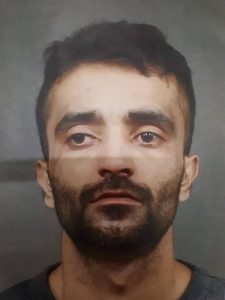 THE Integrated Homicide Investigation Team on Friday night announced that the body found by police inside a home in the 3100-block of Consort Court in Abbotsford was that of Sukhpreet Grewal, 32, who was known to police.
Police say that although they believe the murder was targeted, it is too early to tell if it is gang-related.
IHIT Cpl. Frank Jang told media that the victim's family filed a missing persons report on Friday (July 20) at 12:40 p.m. When police arrived at his residence to check on his well-being, they found him dead inside the home.  His death was deemed a homicide and IHIT was called in to take conduct of the investigation.
A neighbour told media that a dog had been left outside the residence for some days and he barked every night, which was quite unusual.
Grewal was charged with assault and uttering threats last December. He failed to appear in court last June in Abbotsford Provincial Court and an arrest warrant was issued for him on July 16.
IHIT is working closely with its partners from the Abbotsford Police Department, the APD Forensic Identification Section and the B.C. Coroners Service to gather evidence.
Frank said: "We believe there are those who knew Mr. Grewal that may have information that could help us solve his murder.  We need anyone with information to contact IHIT immediately."
Anyone with information is asked to call the IHIT information line at 1-877-551- IHIT (4448), or by email at ihitinfo@rcmp-grc.gc.ca.
Should you wish to remain anonymous, contact Crime Stoppers at 1-800-222-TIPS (8477).