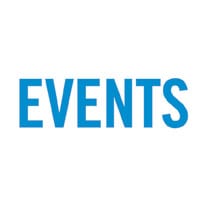 (These are FREE listings. Submit your event / announcement at EditorVoice@gmail.com)
Note: Please do not send posters and pdf's. Just type out the event details in a simple format in your emails or they may not be accepted.
Vancouver Vaisakhi Annual Parade
Khalsa Diwan Society of Vancouver (Ross Street Gurdwara) is holding its Vaisakhi Annual Parade on Saturday, April 13. The parade will leave the gurdwara's premises by 11 a.m. More than 100,000 people line up along the streets to watch and participate in the procession. This is the only Sikh parade sponsored by the City of Vancouver. The Khalsa Diwan Society is a pioneer Sikh society that was formed on July 22, 1906, in Canada. In 1908, the Society built the first gurdwara at 1866 West 2nd Avenue in Vancouver. The new gurdwara was built in 1970 and completely refurbished and extended in 2018.
South Asian Seniors: Filing Income Tax Returns Free
Vedic Seniors Parivar Centre of Vedic Hindu Cultural Society Surrey informs South Asian seniors that during the tax filing period we can help you to file your income tax returns for the year 2018, free of cost, through the community volunteer program of Canada Revenue Agency, from now to April 30 if you are living in Surrey / Delta. The eligibility criteria: 1.Single individual with annual income limit up to $ 35,000. 2. Couples with annual income up to $ 45,000. 3. Three persons income $47,500, 4. Four persons income $50,000 , 5. Five persons or more, add $ 2,500 for additional members. Interest income not over $ 1,000 and this income will be included as total eligibility. With no investment income, no rental income, no business or partnership income and no capital gain or loss. Sin# card and photo identity will be required as proof for documents. If you are eligible, contact Surendra Handa, Coordinator, at 604-507-9945 for further information.
South Asian Health Forum
Living well with chronic conditions: * Diabetes * Hypertension. On Saturday, March 16, 11:30 a.m. to 1 p.m. Forum: 1-3:30 p.m. Location: Garden Park Tower, 101 12815 Clearbrook Road, Abbotsford. Free parking. Register online at www.iconproject.org or on phone at 1-877-357-7611.  Jay: 604-763-6523. * Join our health experts to learn about self-management strategies to better manage your chronic conditions and prevent complications. * Nutrition, medication management, healthy living, exercise, community resources and more. * Caregiving tips and wellness strategies.
Delta Libraries
In partnership with SUCCESS, an Immigration Consultant shares the latest information about Immigration Pathways for work permit holders and international students on Saturday, March 16 from 1 to 3 p.m. at the Ladner Pioneer Library. Topics include application requirements, express entry and BC Provincial Nominee Program.  There will be an opportunity to have your questions answered.  Registration is required.  Call 604-231-3344, ext. 2175, or email tina.wang@success.bc.ca to register.
South Asian Seniors: Bingo
Vedic Seniors Parivar Center of Vedic Hindu Cultural Society Surrey invites South Asian senior members and nonmembers also to come and play bingo for the sake of entertainment  and make some new friends on Sunday, March 17, 2-3:30 p.m., at Shanti Niketan Hall of Lakshmi Narayan Hindu Temple, 8321 140th Street, Surrey. Bring only two dollars to play two games. Members will explain the game to you. Tea and light snacks will be served. Contact Surendra Handa, Coordinator, at 604-507-9945 for further information.
KPU Talk: Female Objectification in Bollywood Films
Dr. Asma Sayed, Department of English at KPU, will be delivering a talk on Tuesday, March 19, 12-1 p.m., at Surrey Campus Boardroom (Cedar 2110).  The event is open to public. (http://www.kpu.ca/arts/english/faculty/asma-sayed). "I am a tandoori chicken; swallow me with a glass of alcohol": Female Objectification in Bollywood Films. The depiction of female objectification and sexual violence against women in Bollywood films is indicative of broader socio-cultural issues and rape culture more generally. Taking examples from post-1970s Hindi films, this presentation will open a discussion about the role of popular culture in either upholding or disrupting patriarchal social structures. At the intersection of the fields of Film Studies, Feminist Cultural Studies, and Women's and Gender Studies, this talk will be of interest to faculty, staff, and students, as well as cinema lovers generally.
FB Link: https://www.facebook.com/events/293568641325362/
South Asian Film Education Society
Presents film screening and discussion with director Tarique Qayumi of "Black Kite". This is a free public screening. At SFU Goldcorp Centre (Room 4955), 149 West Hastings Street, Vancouver, on Saturday, March 23, 2-5 p.m. Arian loves kites but a changing Afghanistan stands in his way. When the Taliban take power and ban kite flying, he all but gives up on his passion. However, to give his daughter Seema a sense of childhood that he once had, Arian risks his life to find and fly kites.  Facebook Page: https://www.facebook.com/black.kite.film/ Director's website: tariqueqayumi.com
Neha Kakkar in Vancouver
Neha Kakkar who recently regaled audiences worldwide with her stint as judge at the Indian Idol Season 10, is coming with all her popular songs at the Queen Elizabeth Theatre on Sunday, April 1. Accompanied by Indian Idol singer and talented Mumbai musicians with her latest Aankh Maare and Kaala Chashma and many more upbeat songs. Tickets available at www.vtixonline.com and www.kvpentertainers.com or call Kamal Sharma of Kamal's Video Palace and KVP Entertainers at (604) 833-1977 or (604) 592-9777.
Walk for Alzheimer
IG Wealth Management Walk for Alzheimer on Sunday, May 5. The Alzheimer Society of B.C. invites the public to join us. Time: Registration 9:30 a.m. / Walk 10:30 a.m.-12:30 p.m. at Eaglequest Golf at Coyote Creek, 7778 152nd Street, Surrey. Website: www.walkforalzheimers.ca
(For more events, visit the "Events" section of our website at voiceonline.com)