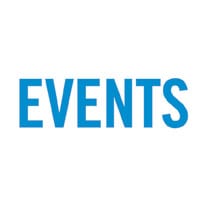 (These are FREE listings. Submit your event at EditorVoice@gmail.com)
UCMAS BC Provincial Mental Math Competition
The 5th Annual BC UCMAS Mental Math and Abacus Competition on Saturday, May 26, at Newton Recreation Center, Surrey. This is a unique competition and the largest one of its kind in BC.  350-400 UCMAS students aged 4-13 from the Greater Vancouver and surrounding areas are expected to participate in this competition where the children calculate arithmetic questions faster than a calculator.
Walnut Park, Fleetwood
Grand-reopening and ribbon cutting ceremony at Walnut Park at 16264 82nd Avenue in Fleetwood, Surrey, on Saturday, May 26, 11 a.m.-2 p.m. Ceremony time: 12:30 p.m. Surrey Mayor Linda Hepner will be present to provide remarks. The City of Surrey Parks Division is hosting a grand re-opening to celebrate new improvements to Walnut Park. The event will include family entertainment and nature-based activities for all ages. Recent acquisitions along 82nd Avenue have allowed for further development of the park. This includes additional walking paths, two bridges across the stream, a new playground, seating, and tree and natural area plantings.
Peace Now: No Nukes Over South Asia
Four intellectuals from Pakistan and India will address a public forum on matters that have engaged them in their work on democracy, human rights, pluralism, freedom of expression, and peace: Zia Mian: The Nuclear Danger in South Asia; A. H. Nayyar: Building Peace Under the Nuclear Shadow; Rammanohar Reddy: Crisis of Democracy and the Assault on the Media; Achin Vanaik: Nationalism, Democracy, Internationalism. Moderator: Haider Nizamani. The panel will be followed by a film: Pakistan and India Under the Nuclear Shadow (33 minutes). Organized by South Asian Network forSecularism and Democracy (SANSAD). Co-sponsored by the Institute for the Humanities, SFU, South Asian Film Education Society (SAFES), and Committee of Progressive Pakistani Canadians (CPPC). Speakers courtesy of the School of Public Policy and Global Affairs, UBC. Date: Saturday, May 26, 2-5 p.m. Venue: Room 7000, Harbour Centre, Simon Fraser University, 515 West Hastings Street, Vancouver.
Surrey MS Walk 
On Sunday, May 27, in communities across the province, over 3,000 participants will come together for British Columbia's annual MS Walk to fundraise for and help change the lives of Canadians living with multiple sclerosis (MS). The MS Walk at the Tynehead Regional Park, 10017 168th Street, Surrey, starts at 10:30 a.m. with check-in at 9 a.m. The MS Walk is a family-oriented, community event that raises funds in support of the fight to end MS. Participants can choose from varying route lengths, including a wheelchair accessible route for participants using mobility aids. More information is available online at: mswalks.ca
South Asian Seniors: Nutrition & Diabetes
Vedic Senior Parivar Centre of Vedic Hindu Cultural Society Surrey invites South Asian adult / senior members as well as non-members to attend a presentation on Nutrition & Diabetes by Kamalpreet and Kanu, both from Diabetes Canada Vancouver on Sunday, May 27, 2-3:30 p.m., at Shanti Niketan Hall of Lakshmi Narayan Hindu Temple, 8321 140th Street, Surrey. There will be a question and answer session. Tea and light snacks will be served. Contact Surendra Handa, Coordinator, at 604-507-9945 for more info.
Newcomer Youth Meet & Greet
S.U.C.C.E.S.S. is a non-profit settlement agency helping newcomers integrate into Canadian society. On Monday, May 28 it will be hosting a Newcomer Youth Meet & Greet, from 10 a.m. to 12 p.m. at Christian Calvary Church in Surrey. Participants will have the chance to connect with other newcomers, play games and activities, learn about S.U.C.C.E.S.S.' upcoming programs and have the chance to go on fun and exciting field trips in the summer. Eligibility: youth ages 16-29, who are permanent residents, convention refugees, protected persons and / or live-in caregivers. To register, contact Manny Gill, Youth Settlement Worker, at 604-588-6869, ext. 236 or by email at manvir.gill@success.bc.ca. This is a free event. Light refreshments will be provided.
Indian Classical Music Society of Vancouver
Pandit Rajan and Sajan Mishra Live in Concert. Presented by: ICMSV – Indian Classical Music Society of Vancouver. Artistes: Pandit Rajan and Sajan Misra (vocal); Vineet Vyas (tabla) and Sumit Mishra (harmonium). Saloni Gandhi – Concept and Curator for the World Tour. On June 1 at 7:30 p.m. at Anvil Centre, New Westminster. Tickets: Regular – $35, VIP – $50 (inclusive of service charges). Online Purchase: https://www.ticketsnw.ca/TheatreManager/1/tmEvent/tmEvent880.html. Box Office: (604) 521-5050
Tower of Babel' Public Literary Event
A free public event "Tower of Babel" will be held on Saturday, June 2, 1-3 p.m. (15-minute shows, 15-minute intervals – total 4 shows) at the Vancouver Art Gallery North Plaza, celebrating the cultural diversity of Vancouver by gathering 20 new immigrants to read one poem, that has been translated into 20 languages. Twenty performers will surround and flood you with 20 languages – Arabic, Chinese, Czech, English, Filipino, First Nation, Farsi, French, Germany, Greek, Hindi, Indonesian, Italian, Japanese, Korean, Lithuanian, Polish, Russian, Spanish, and Thai. Vancouver based Japanese poet, Soramaru Takayama, created an original Japanese poem, which he then translated into English. Using his signature blend of theatrical performance and poetry reading, Soramaru has choreographed the performance. Yayoi Hirano, the founder of Yayoi Theatre Movement Society, is art director. Produced by Tasai Art Collective
Muriel Arnason Library
Muriel Arnason Library and the Langley Senior Resources Society are celebrating their annual Seniors Appreciation Day. Please come and meet City and Township of Langley firefighters and learn about the MedWatch Health Care Emergency program on Thursday, June 7, 11:30 a.m.-1 p.m.  Langley Seniors Resources Centre will set up a booth to provide information about services and resources available for seniors in this area. All ages are welcome to attend this event and have a chat with seniors to learn something new from them as they have a long experience of life and so much to share. Enjoy a light lunch, a display of new large print titles, and enter a book draw.  This is a free, drop-in program. Muriel Arnason Library is located in the Township of Langley Civic Facility at 20338 – 65th Avenue. Phone: 604-532-3590.
World Sikh Organization
The World Sikh Organization is hosting an inter-community dinner on Sunday, June 10, 5:30-8:30 p.m., at Bollywood Banquet Hall (#201 – 8168, 128th  Street, Surrey). The cost of the dinner is $25 / person and you can pre-register by contacting Jasmeen Kaur at 778-895-2272 or emailing bcteam@worldsikh.org.
Italian Day on The Drive
Sunday, June 10, 12-8 p.m. on Commercial Drive (from Venables Street to Grandview Cut). Cost of admission: Free. A vibrant cultural street festival celebrating Italian culture, heritage and community with over 150 street participants, comprised of partners, merchants, vendors and community organizations – and an estimated 300,000+ attendees of all ages and cultures. Delicious Italian street food — including pasta, panini, meatballs, arancini, pizza, panzerotti, fried Italian donuts, cannoli, gelato, coffee, and espresso based drinks. For more info: https://www.facebook.com/ItalianDay
Newton Business Improvement Association
Thursday, June 14 at 12 p.m. at Greek Corner: Do you have questions and concerns about what's happening in the Newton Town Centre? Looking for a chance to connect with other businesses and organization in the town centre? Newton Talks is a monthly networking forum for businesses and community to establish a voice for Newton that improves business opportunities, revitalize the area, and creates a sustainable future for the community. Each month the discussion will focus on a different area of concern. Registration required. Open to the Community. Lunch will be provided. June guest: MLA Harry Bains, Minister of Labour. This will be an open forum for you to bring up your questions and / or concerns regarding the Newton Town Centre.
Surrey Walk for ALS
Volunteers, families and friends are gathering once again to raise funds and awareness for people living with ALS. Among the 15 walks happening this year, the Surrey Walk will be held on Saturday, June 16 at Bear Creek Park. Registration will be at 11 a.m. and the walk will start at 12:30 p.m. Volunteers will also be organizing various activities for participants of all ages. Proceeds from the Walk for ALS go to the ALS Society of BC to provide support services for people living with ALS in BC, and to the Canadian ALS Research program. Register today at www.walkforals.ca
PICS & KPU: Learn English
Community Adult Literacy Program (CALP): PICS in partnership with Kwantlen Polytechnic University in Surrey is offering Free English language classes for newcomers, Canadian citizens and work permit holders. Classes run every Monday and Tuesday from 10 a.m. to 12 p.m. Participants learn about the Canadian work culture such as resume writing, cover letter, job search, interview skills and work expectations through English. Qualified teacher Gita, who is certified to teach English as a Second Language and is highly experienced, entices students to practice English communication while working in pairs or group activities. Hands-on computer activities, visits to the WorkBC centre and presentations by guest speakers are part of the curriculum. Daily news events and other topics of interest to the students are part of the daily routine. Free on-site childcare is available for students with children. Call Eva Touzard at 604-596-7722, ext. 138, to register.
Delta: Parent-Child Mother Goose
A new session of Parent-Child Mother Goose will begin mid April.  There is still space available at the George Mackie Library and the North Delta Family Place locations.  If you are a Delta resident, call the George Mackie Library at 604-594-8155 and talk to a staff member to register.  Discover fun with rhymes, songs, and stories. This is an interactive program for babies 15 months and younger as well as caregivers and continuing until June 18, from 10:30-11:30 a.m. at the George Mackie Library or on Fridays, from now to June 15, 12-1 p.m., at the  North Delta Family Place at New Hope Church, 11838 – 88th Avenue.  Mother Goose helps your baby learn speech and language skills. Healthy snacks are provided.
(For more events, visit the "Events" section of our website at voiceonline.com)