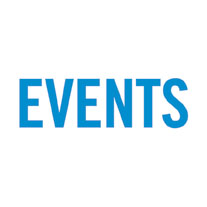 Indo Caribbean Canadian Cultural Society of BC
Diwali Celebration 2019 on October 19 at Khanna Banquet Hall, 11267 125A Street, Surrey, at 6:30 p.m. Adults: $20; Children 6-12: $10; Children 5 and under: Free. Includes a vegetarian dinner, entertainment and the Miss Indo Caribbean Pageant. For tickets, contact Sheila Omaid at 604-438-9158, Shama Ramnarine at 604-936-3194, Ram Ramsaroop at 604-722-5892 or 604-722-5892, James Prasad at 604-644-3751, Hari Singh at 604-731-4354, Annette Bacchus at 604-529-9079, Sherman Ramoutar at 604-522-2170.
Repair Cafés
Repair Cafes are community gatherings where fixer volunteers help visitors repair their broken household items – electronics, small appliances, textile, jewelry, woodwork, bikes, anything that is broken. Open to the public free of charge, the program aims to reduce waste, reverse the throw-away culture, share repair knowledge and bring the community closer. The Vancouver chapter was launched this past summer and have seen large demand at each of its monthly event. * Saturday, October 19, 10 a.m.-2 p.m., at Vancouver City Hall * Saturday, November 9, 10 a.m.-1 p.m., at Killarney Community Centre. www.metrovanrepaircafes.ca
South Asian Adults & Seniors: Common Orthopedic Problems
Vedic Seniors Parivar Center of Vedic Hindu Cultural Society Surrey invites South Asian adults and senior members as well as non-members to attend a presentation (which was postponed) on Common Orthopedic Problems faced by seniors (knees, shoulders & pelvis) by Dr. Jiya Gill, a naturopathic physician from New Delhi on Sunday, October 20, 2-3:30 p.m., at Shanti Niketan Hall of Lakshmi Narayan Hindu Temple, 8321 140th Street, Surrey. There will be a question-and-answer session after the presentation. Tea and light snacks will be served. Contact Surendra Handa, coordinator, at 604-507-9945 for further information.
VanDusen Garden / Stanley Park

Embrace the Halloween spirit at VanDusen Glow in the Garden, an enchanted stroll through the lit-up display gardens. Glow in the Garden takes place every evening from now to October 27 with three one-hour time slots (5 p.m., 6:30 p.m. and 8 p.m. This year, a new light show with a wildlife and nature theme has been added to the unique displays and magical moments suitable for visitors of all ages. It is recommended visitors buy tickets in advance at vandusenglow.ca. Online admission prices are $9.50 for children ages 3-12, $11.50 for seniors, youth and VBGA members, and $13.50 for adults. Children two and under are free. Ticket price includes access to the Halloween walk in the garden, participation in crafts, and a scavenger hunt with a small prize for kids if the hunt is completed. * Vancouver Park Board also hosts the Stanley Park Ghost Train is in full swing with a spooky new theme, Alice in Nightmareland. Visitors to the train will discover things aren't what they seem as a teenaged Alice falls down the rabbit hole again. Follow Alice and the Not-So-White Rabbit through an endless series of stone doors and enter into a gothic nightmare world of creatures, crypts, and catacombs. The Ghost Train runs until October 31. Details and tickets at ghosttrain.ca.
DIVERSEcity Entrepreneur & Small Business Fair
The fourth annual DIVERSEcity Entrepreneur & Small Business Fair is being held during Small Business Week, on Wednesday, October 23, 5–8 p.m., at Surrey City Hall. It is a great starting point for not only newcomers, but any other emerging or new entrepreneur looking for information and inspiration to succeed. Free admission. Inspiring speakers and practical workshops, including keynote speaker Harry Narang. Exhibitor booths of organizations who offer self-employment and small business information and resources, including Small Business BC, Newton BIA, Beta Collective, Community Futures, Futurpreneur, Telus, Neil Squire Society and more. One-on-one advice to help you get started on your entrepreneurial journey. Business showcase of local immigrant entrepreneurs. Presentation of three Immigrant Entrepreneur Grant Awards (value of $1,000 each) (chosen through an independent judging process after an application process). For more information, see www.dcrs.ca/entrepreneurfair.
South Asian Adults & Seniors: Diwali / Group Birthday
Vedic Seniors Parivar Center of Vedic Hindu Cultural Society Surrey is going to celebrate The Festival of Lights (Diwali) at a get-together and group birthday of 30 senior members on Thursday, October 24 at Ultimate Banquet Hall, 8072 120th Street, Surrey, at 6 p.m. There will be a live entertainment program with music, songs and jokes. There will be a cake-cutting ceremony, appetizers, dinner and desserts. Prior registration by contributing the cost is required. Contact Surendra Handa, coordinator, at 604-507-9945 for registration.
Muriel Arnason Library: Diwali Celebration
Saturday, October 26, from 1 to 3 p.m., Muriel Arnason Library and the Township of Langley are celebrating their 16th annual Diwali (Festival of Lights). Everyone is invited to experience diversity of culture through crafts, face painting, henna, Indian music and dance, displays, and refreshments. The library is located at 20338 65th Avenue. Phone: 604-532-3590.
Surrey RCMP Public Safety Fair
Saturday, November 2. From 10 a.m.-2 p.m. at École Salish Secondary School, 7272 184th Street, Surre. Admission is free and registration is not required.
2019 Dhahan Prize Awards Ceremony
Saturday, November 2 at 6 p.m. at The Robert H. Lee Alumni Centre, University of British Columbia. Join in celebrating excellence in Punjabi literature. Ceremony begins at 7 p.m. followed by a catered reception. Tickets can be purchased at:
The keynote speaker will be Balli Kaur Jaswal, author of four novels, including Singapore Literature Prize finalist Sugarbread, and the bestselling Erotic Stories for Punjabi Widows, which was a selection of Reese Witherspoon's book club. Her debut novel Inheritance won the Sydney Morning Herald's Best Young Australian Novelist award. She teaches creative writing at Yale NUS College. Her latest novel The Unlikely Adventures of the Shergill Sisters was released internationally earlier this year.
PICS Society: Zeenat Aman at Golden Glam-ma Pageant 2019
Famous Bollywood actress Zeenat Aman has agreed to be a part of PICS Society's first Beauty Pageant for Grandmothers: "Golden Glam-ma Pageant 2019" as a judge. The Golden Glam-Ma Pageant is a platform to empower seniors by showcasing their talent and giving them an opportunity to have their voices heard in the community. This fundraiser is on November 16 at 5 p.m. at Taj Park Convention Center in Surrey. The fundraiser will consist of a fashion show, prizes, silent auction, face painters, photo booth, henna artists, dinner, dancing and the inaugural Golden Glam-ma Pageant. Buy your tickets today by calling 604-596-7722. Learn more: https://pics.bc.ca/events/golden-glam-ma-pageant-2019/
(For more events, visit the "Events" section of our website at voiceonline.com