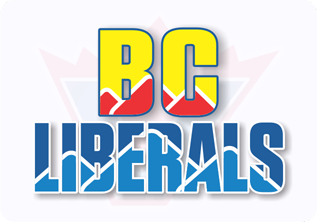 THE B.C. Liberals said on Tuesday that BC NDP Leader John Horgan is promising – again – to build a new school in Coquitlam-Burke Mountain, but you should question why anyone should trust the NDP.
According to the B.C. Liberals:
This is John Horgan recycling a promise from 2017
He didn't keep his promise to build this school then and there's no reason to believe he will now
In fact, it looks like he delayed construction so he could re-announce it during an election
Coquitlam is not the only place where Horgan didn't keep his promise
Look at Surrey, as an example:

Horgan promised to eliminate portables and the opposite has happened
Portables have increased by 34.5% since the NDP formed government, an increase of 95 portables.

School districts across B.C. are facing a teacher shortage
The NDP have not increased the amount of teacher training seats at post secondary institutions
The NDP cut $22 million in capital spending for school districts in their Q2 2019/20 Budget Update
BC Liberal Joan Isaacs questioned why anyone should trust the NDP.
"We've seen that John Horgan's word isn't worth very much. He broke his word to Sonia Fursteneau, he broke the fixed-election-day law and now he wants us to trust that he really, really, really means it this time," said Isaacs. "They made this promise three years ago and all we've seen is excuses and delays. We've made a commitment and we will actually build it."
BC Liberals said their Leader Andrew Wilkinson and Isaacs have committed to fund a new Burke Mountain Middle/Secondary School.
"I have repeatedly pushed (Education Minister) Rob Fleming to commit to a timeline when the construction of this school will begin and he's repeatedly made excuses. After 3 years, the NDP continue to put up hurdles and roadblocks to delay this much-needed school. Andrew's commitments can be trusted – he is guaranteeing this school will be built – and that's good news for everyone in Coquitlam," said Isaacs.
The previous BC Liberal government invested more than $4.5 billion in capital funding for schools around British Columbia since 2001, completing more than 190 additional schools and almost 400 school enhancement projects, said the B.C. Liberals.