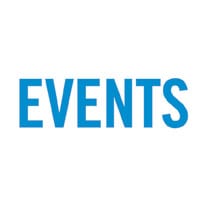 From 
Friday, September 28 to Sunday, September 30
, 
BC Culture Days
 will celebrate its ninth year of community-driven arts and cultural engagement in British Columbia, and across Canada.
During the BC Culture Days weekend, people from across the country and the province are invited to take part in thousands of free, hands-on and behind-the-scenes events such as workshops, open rehearsals, tours, collaborative art projects and panel discussions — all hosted by local arts groups, individuals and municipalities.
BC Culture Days will be showcasing hundreds of community-specific, grassroots events in every corner of British Columbia, including an impressive lineup in Metro Vancouver. Examples include:
INDIGENOUS WOMEN ARTISTS BC CULTURE DAYS WORKSHOP SERIES –VANCOUVER
Friday – Sunday, September 28 – 30, 1pm to 8pm (Sept. 28 & 29) and 9am – 5pm (Sept. 30)
Nine events led by Indigenous Women Artists collective members, including an Artist Talk and Round Dance, demonstrations in Coast Salish Weaving and Make Up Artistry, hands-on "Maker" workshops in painting rock hieroglyphics, cedar arts and weaving, dreamcatcher making, mini button blankets and a paper mâché creation station. For the big finale IWA invites you to attend the "On Beat" themed sing along open to the public.
650 Hamilton Street
GAIL JOHNSON ARTIST IN RESIDENCE – WHISTLER
Friday – Sunday, September 28 – 30, 10am – 4pm (Sept. 28 & 29) 11am – 4pm (Sept. 30)
BC artist Gail Johnson will be painting live referencing imagery inspired by her farming life, her proximity to Vancouver Island's impressive coastline, wildflower-filled Rocky Mountain landscapes, favourite fly-fishing locations, and her love for all things growing.
4599 Chateau Blvd 
BUILD A BEAT! CRAFTING, MUSIC & ART – PORT MOODY
Saturday, September 29 and Sunday, September 30, 11am – 3pm
Using recycled materials, build your own instrument, showcase your skills and have a dance party! Also, be sure to check out the Art 4 Life exhibition in the gallery spaces.
Port Moody Arts Centre, 2425 St. Johns Street
SPEND A DAY AT THE OPERA! – VANCOUVER
Saturday, September 29, 1pm – 3pm
Join Vancouver Opera for an interactive day at the opera where you will learn the ins and outs of this multidisciplinary art form. From personal testimonies and stories from singers and artists, to hands-on training, these mini workshops will demonstrate the day-to-day life on the job as a professional opera singer.
The O'Brian Centre for Vancouver Opera, 1945 McLean Drive
POETS IN THE KITCHEN – NORTH VANCOUVER
Saturday, September 29, 1pm­ – 4pm
Based on YouTube series, Poets in the Kitchen​, Johnny D Trinh will invite guest artists to participate in a live cooking tutorial and art performance. Audiences can watch live or join the live stream to participate.
North Vancouver Community Arts Council, 335 Lonsdale Avenue
MUSICAL INSTRUMENT PETTING ZOO — RICHMOND
Sunday, September 30, 10:30 am – 1pm
The Richmond Youth Orchestra's Musical Instrument Petting Zoo will give children and youth an opportunity to try out orchestral instruments with help from RDYO musicians and alumni.
Richmond Cultural Centre Atrium, 7700 Minoru Gate
MARTIN MAYER PIANO CONCERT – VANCOUVER
Friday, September 28 & Saturday, September 29, 7pm – 7:30pm
Hailed as 'Canada's Prince of Piano' by the Beijing Times, Martin Mayer brings his sold-out China concert tour to BC Culture Days at šxʷƛ̓exən Xwtl'a7shn (formerly QET Plaza) for an 'East Meets West' piano concert. Join Martin for a cross-cultural performance featuring his original music, world-famous songs, and popular Chinese hits including "New Dream of Butterflies (新鸳鸯蝴蝶梦)," "Thin Red Line (扎红头绳)," the new hit "Liang Liang (涼涼)" and many more!
ARTS4ALL FESTIVAL – SURREY
Friday, September 28, 6pm – 10pm, Saturday, September 29, 9:30am – 6pm & Sunday, September 30, 9:30am – 6pm
A city-wide celebration of cultural and artistic diversity to honour the City of Surrey's 25th anniversary. The festival includes a variety of events and activities including visual and literary art competitions, hands-on art activities, visual art exhibits, literary readings, demonstrations, performances, artisan fairs and storytelling. Events are being held in various venues around Surrey including libraries, recreation centres and local businesses.
10 X 5: ART AND DISABILITY – VANCOUVER
Saturday, September 29, 2pm – 4pm
This presentation will feature 10 artists who identify as living with a disability. Each artist will give a 5-minute visual and oral presentation of their work along with a Q&A session with the audience to follow each presentation. šxʷƛ̓exən Xwtl'a7shn (formerly Queen Elizabeth Theatre Plaza) is a fully accessible venue and the event will be ASL interpreted.
A searchable list of events in Metro Vancouver is now available online at bc.culturedays.ca. The list is updated regularly to reflect new additions. Updates and highlighted events can also be found via Social Media:
Facebook: @BCCultureDays / @CultureDays
Twitter: @BCCultureDays / @CultureDays
Instagram: @BCCultureDays / @CultureDays