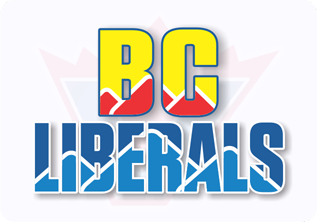 THE BC Liberals said on Tuesday that new documents show that BC NDP Leader John Horgan's insider deals with his union boss buddies will add more than $160 million in costs to the Cowichan Hospital.
This raises the question of how much of the NDP's $9 billion capital spending will be doled out to Horgan's hand-picked union friends, they added.
"This is outrageous and needs to stop, taxpayers can't afford to have John Horgan and the NDP taking care of their friends and everyone else getting stuck with the bill," said BC Liberal candidate Todd Stone. "We've seen soaring costs for the Pattullo Bridge, for highway construction, and now a $160 million tab for a hospital. BC Liberals will put a stop to this and ensure the money is being spent on much-needed projects around the province. As well, we'll open the worksites to all construction workers in the province and get these projects built."
Government documents show the cost of the new hospital — which Horgan has tried to use as an election tool — would cost $718 million. But that the NDP's so-called Community Benefits Agreement would add another $164 million to the cost — an increase of 23 per cent.
"It's bad enough that John Horgan came here and tried to re-promise the hospital," said BC Liberal candidate Tanya Kaul, who is running in Cowichan Valley. "To find out the cost of the hospital will soar so he can dole out cash to his buddies is astounding. We have many people who want to work on this project and the NDP's has blocked them and the Cowichan Valley deserves better. The NDP's record of building zero hospitals is zero, while the BC Liberals built 14 in office. We need to get this facility built and only the BC Liberal party will do it."
The BC Liberals said the NDP has been lying about the cost of the payoffs to their union friends, denied the cost implications, and covered up analysis by government officials, which they now know supports the concerns they have raised all along.
The additional $164.2 million could pay for:
The Full Stuart Lake Hospital redevelopment: $116 million
Lions Gate Hospital Acute Care Facility: $166 million
The Burnaby Centre for Mental Health and Addictions: $101 million (105 beds)
The Dogwood Complex residential care: $58 million (150 beds)