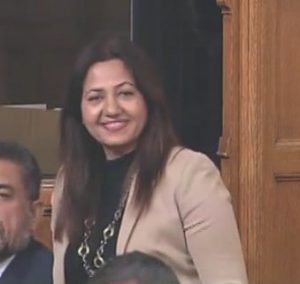 SONIA Sidhu, MP for Brampton South, rose in the House of Commons to recognize Canada's men's national soccer team and the contributions players from Brampton made in Canada's victory against Dominica.
"I am proud to say that of 23 players selected, six of them are from Brampton. That means Brampton is the best-represented city on the team, and makes a strong case for Brampton as the soccer capital of Canada," Sidhu told the House of Commons. "Of those six players, three started playing soccer at the Brampton Youth Soccer Club, an organization based in Brampton South".
Sidhu's statement followed the Canadian men's national soccer team defeating Dominica with a score of 5 to 0 while playing at BMO Field.
"Congratulations to Doneil Henry, David Hoilett, Atiba Hutchinson, Cyle Larin, Liam Millar and Jonathan Osorio of Brampton. They have made Brampton proud," said Sidhu.