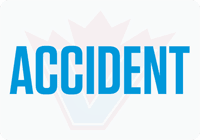 AT 11:20 a.m., Burnaby RCMP were called to the area of Marine Way and Boundary Road after receiving a report that a pedestrian had been struck by a vehicle on Marine Way. The 75-year-old male pedestrian was declared dead at the scene. From witness accounts, it appears as though the pedestrian was not in a marked crosswalk when he was struck by the vehicle.
The vehicle of interest in this collision has not yet been located by investigators. It is described as a semi-truck that was pulling a dark red shipping container. According to witnesses on scene, the driver stopped briefly after the collision had taken place and then continued driving eastbound on Marine Way.
If you have any information about this vehicle you are asked to contact police immediately. Police are also asking that if you have dashcam footage and were in the area around Marine Way and Boundary Road when this collision occurred to contact Burnaby RCMP at 604-646-9999.