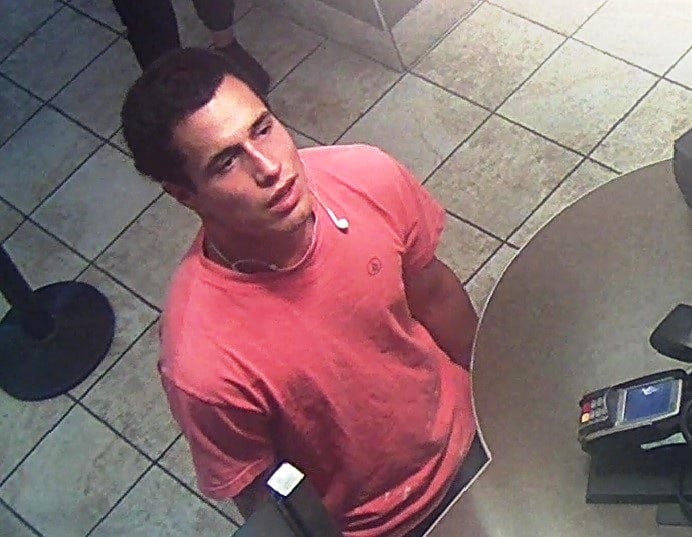 THE New Westminster Police Department is asking for the public's assistance in identifying a suspect in a case of assault and mischief. On September 6, at approximately 7:20 p.m., NWPD patrol officers attended to a Tim Horton's located in the 800-block of Carnarvon Street for a report of an assault in progress. The suspect fled before the officers arrived.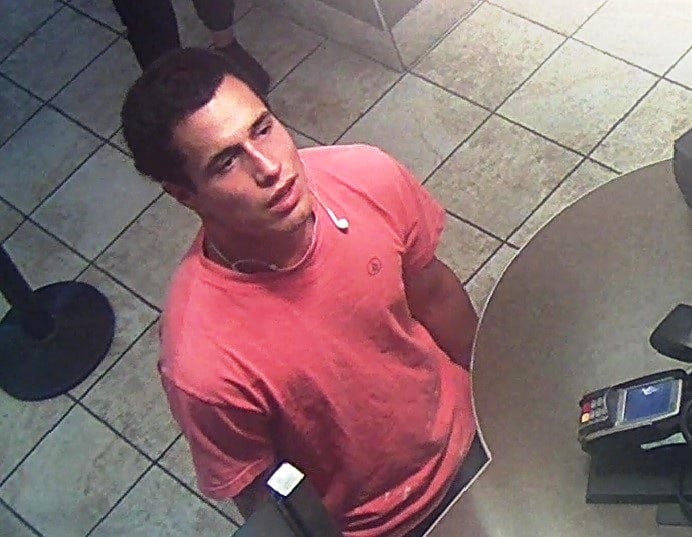 Staff at Tim Hortons said that the unknown male came in and ordered an Iced Capp, but complained that the order was wrong. The male then began insulting staff, and eventually poured the Iced Capp onto the counter. After pacing back and forth, and being verbally abusive to staff, he pushed the computer register off the counter and left the store.
At one point, the suspect allegedly kicked and punched another customer while in the store who had tried to intervene and stop the verbal abuse.
The suspect is described as a white male, approximately 20 to 25 years old, with a medium build. He stands approximately 5'6" in height, has short brown hair, and was wearing a pink t-shirt and black pants.
"It is concerning that someone can become that irate over an apparently incorrect order, but thankfully nobody was seriously injured," said Sgt. Jeff Scott. "We are asking for the assistance of the public to identify the suspect, which will help continue our investigation into the alleged assault and mischief."
Anyone with information is asked to call the New Westminster Police at 604-525-5411.