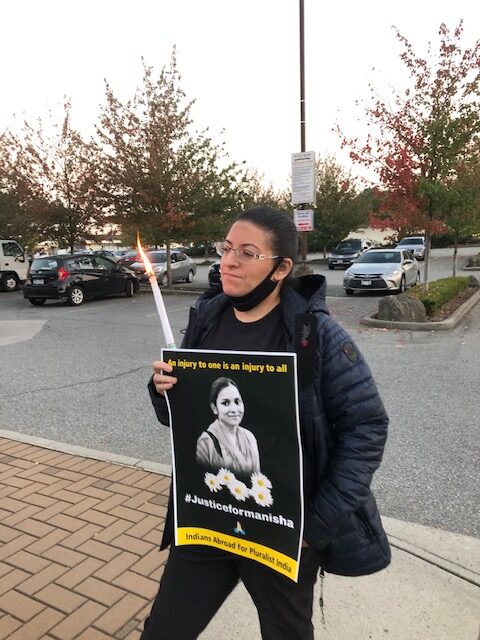 SOUTH Asians activists came together on Friday to raise voices against the recent gang rape by males belonging to an 'upper caste' of a Dalit woman – Manisha – in Hathras in the state of Uttar Pradesh, India.  
The 19-year-old died at Delhi's Safdarjung hospital on Tuesday morning after struggling for life for two weeks. She was hastily cremated in the dead of the night in the absence of her family members, evidently to destroy evidence about the rape after a fake forensic science laboratory report.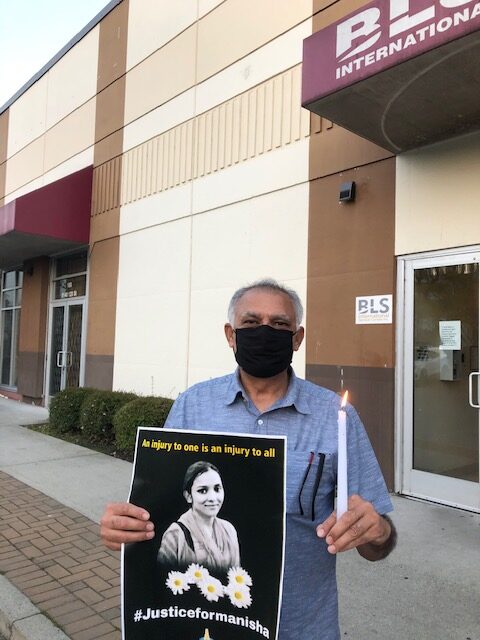 Her death has outraged the community of so-called untouchables who have been facing caste-based oppression for centuries. Under the ruling rightwing Hindu nationalist Bhartiya Janata Party (BJP) government such atrocities have grown. The Allahabad High Court has since taken cognizance of the issue.  
In yet another case of crime against women in Uttar Pradesh, a 14-year-old Dalit girl, was found murdered in Bhadohi district on Thursday last week.
On a call given by Indians Abroad for Pluralist India (IAPI), two dozen people showed up at the candlelight vigil and rally right outside the Indian passport and visa office in Surrey.  
The participants, the majority of whom were from a Dalit background, held signs asking for justice to Manisha and lit candles in her memory. They also raised slogans against the BJP government. The speakers were unanimous in their criticism of the BJP government. 
Incidentally, October 2 is also the birth anniversary of Mahatma Gandhi, the towering leader of the passive resistance movement against British occupation of India who was assassinated by Nathuram Godse, an advocate of Hindu nationalism, a member of the political party the Hindu Mahasabha, and a past member of the Hindu nationalist paramilitary volunteer organization Rashtriya Swayamsevak Sangh (RSS).
Among those who addressed the gathering were Dalit activists Roop Lal Gaddu, Surinder Sandhu, Ajmer Singh, Sukhwinder Kaur and Anita, besides Sikh activist Ranjit Singh Khalsa and an anti-racism educator Annie Ohana. 
IAPI members Tejinder Sharma and Gurpreet Singh also spoke on the occasion that kicked off with a poem by Amrit Diwana, a well known progressive poet and writer in the Punjabi community. His poem was based on systemic sexual abuse Dalit women endure in Indian society.