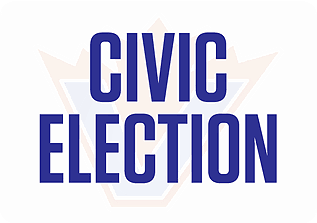 IN the lead up to B.C.'s municipal elections on October 20, CBC British Columbia, in partnership with the University of British Columbia, is hosting three mayoral debates across the province – Surrey (October 9), Kelowna (October 15), and Vancouver (October 17). Register now at: events.ubc.ca/2018/09/cityvotes2018.
Select mayoral candidates from each city have been invited to participate. The most up-to-date information can be found at cbc.ca/bcdebates.
"As the local public broadcaster, it is extremely vital, especially given today's political landscape, to provide citizens with great election coverage so they are engaged to make informed decisions at the ballot boxes," said Shiral Tobin, Director, journalism and programming at CBC BC. "The debates are an opportunity to see candidates and hear them talk about issues that matter most to their community."
For UBC, the partnership is an opportunity to deepen the university's engagement in Vancouver and Kelowna—home to UBC's two campuses— and Surrey, where UBC has connections through a variety of programs from education to medicine. From housing affordability to regional transportation, UBC students, faculty and staff are engaged with teaching and research initiatives closely linked to issues facing communities across the province.
More than 65,000 students study at UBC, and the university employs more than 16,000 faculty and staff. The broader UBC community includes more than 300,000 alumni—more than half of whom live and work in the Lower Mainland alone. The Point Grey campus is also the third largest employment centre in the province.
"UBC is made up of passionate people who share a common drive to shape a better world," said UBC President and Vice-Chancellor Santa J. Ono. "As a university, we aspire to lead as a model public institution, fostering discourse, knowledge exchange, meaningful community engagement and broad participation in the democratic process."
Debate Details
Surrey
October 9
Newton Cultural Centre
13530 72 Ave.
Moderated by: Stephen Quinn (CBC Radio The Early Edition)
Debate: 7:30 p.m. – 9 p.m.
Kelowna
October 15
UBC Okanagan, University Theatre, Administration Building Room 026 (ADM026)
3333 University Way
Moderated by: Chris Walker (CBC Radio Daybreak South)
Debate: 2 p.m. – 3 p.m.
Vancouver
October 17
CBC Vancouver Broadcast Centre, Studio 700
700 Hamilton Street
Moderated by: Stephen Quinn (CBC Radio The Early Edition)
Debate: 9 a.m. – 10:30 a.m.
For those who cannot attend the debates in-person, CBC Radio will broadcast the debates live. In addition, the public can watch live on CBC Vancouver's Facebook page, UBC Vancouver's Facebook page or UBC Okanagan's Facebook page.
In Kelowna, listeners can visit or tune-in to live broadcasts of BC Today with host Michelle Eliot and Radio West with host Sarah Penton throughout the day at UBC Okanagan.
For more information and for free tickets, visit cbc.ca/bcdebates.