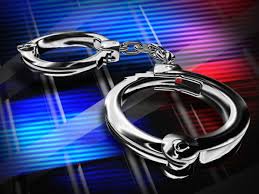 VANCOUVER Police have arrested a man involved in a carjacking, multiple collisions, and assaults in the downtown core on Friday morning.
At around 8:40 a.m., the VPD received a call from a man reporting he had just been pepper-sprayed in the parking lot at Cambie and Pender streets by a man who then took off in the victim's car. The suspect drove erratically to the area of West Georgia Street and Hamilton, where he was involved in a number of collisions, including with a pedestrian.
The suspect jumped out of the vehicle, and when a group of construction workers gave chase, they were also pepper-sprayed. They were still able to hold the man for police at Hamilton near West Georgia.
The 27-year-old suspect is in police custody.
The pedestrian was rushed to hospital with serious injuries, but they are not believed to be life-threatening.
It is very early in the investigation, but police say they will be recommending a number of charges.