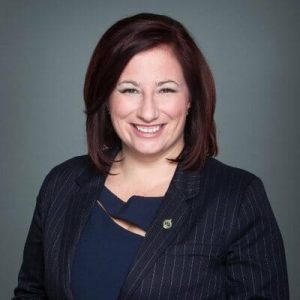 SHANNON Stubbs, Conservative Critic for Natural Resources, reacting to the announcement of LNG Canada's final investment decision, said: "Canada's Conservatives welcome this important investment in Canada's energy sector. Our previous Conservative government championed LNG Canada through the approvals process and provided regulatory certainty for major resource projects because Conservatives know all Canadians stand to benefit from resource jobs and opportunities.
"While Justin Trudeau showed up for the final photo-op and tried to take credit for this investment, the reality is that it took years of Conservative action behind the scenes to get this project over the finish line.
"In fact, the Province of British Columbia had to agree to exempt LNG Canada from Justin Trudeau's job killing carbon tax hike in order to ensure that it went ahead. This is just another example of how Liberal policies are impeding resource development in Canada and driving away private sector investment.
"Under Justin Trudeau's watch more than $100 billion worth of oil and gas projects have been cancelled, including the $35 billion Pacific Northwest LNG project, the $28 billion Aurora LNG project, and the $15 billion Grassy Point LNG project. Canada's Conservatives will reverse Justin Trudeau's damaging anti-energy policies and make Canada both a destination of choice for energy development and a major supplier of oil and gas for the world's growing demand in the future."