THE B.C. Court of Appeal on Thursday dismissed convicted killer Cory Vallee's appeal to his conviction of first-degree murder of victim Kevin LeClair.
The Combined Forces Special Enforcement Unit – British Columbia (CFSEU-BC) said in a statement that in the early 2000's, areas of British Columbia, especially the Lower Mainland, were subject to an unprecedented level of brazen public violence stemming from an ongoing conflict between rival gangs. The extreme acts of violence left the public and their communities in a heightened state of concern for their personal safety while victims succumbed to these heinous acts of violence, leaving family, friends and loved ones to grieve their losses.
In February 2009, during the height of the 2008 and 2009 gang conflict between the United Nations and Red Scorpions gangs, LeClair was murdered outside a strip mall in Langley. In the time since that murder the investigation has aggressively continued, with several people being arrested, charged, and convicted for connected and peripheral investigations.
In June 2018, after earlier being returned to Canada from Mexico where he was hiding, Vallee was convicted in B.C. Supreme court for conspiracy to commit murder and the first-degree murder of Kevin LeClair.
The investigation into the murder of LeClair remains active and ongoing with the final person alleged to have participated being Conor D'Monte, who is wanted for murder.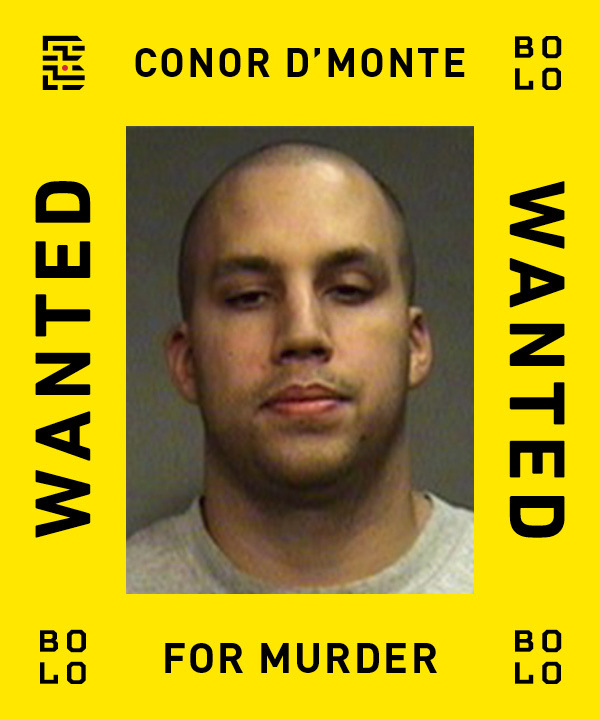 The hunt for international fugitive D'Monte continues. The CFSEU-BC said it is committed to the search for D'Monte and to hold him accountable for his role in the murder of LeClair. Anyone with information is encouraged to contact their local police. The BOLO program has conducted numerous media and public appeals for the arrest of D'Monte and information can be found here.
"CFSEU-BC is dedicated to working with IHIT and other law enforcement partners to pursue evidence tied to violent gang-related conflicts regardless of whether that violence happened last week or over a decade ago. Our communities impacted by the violence deserve this commitment, as do the families and loved ones of the victims," said Assistant Commissioner Manny Mann, CFSEU-BC Chief Officer. "CFSEU-BC will continue to coordinate a collaborative police effort in British Columbia to ensure those involved in criminal organizations and who put lives at risk will be brought before the courts to face justice."
ALSO READ:
http://7zi.e17.mywebsitetransfer.com/cory-vallee-found-guilty-of-first-degree-murder-and-conspiracy-to-murder/