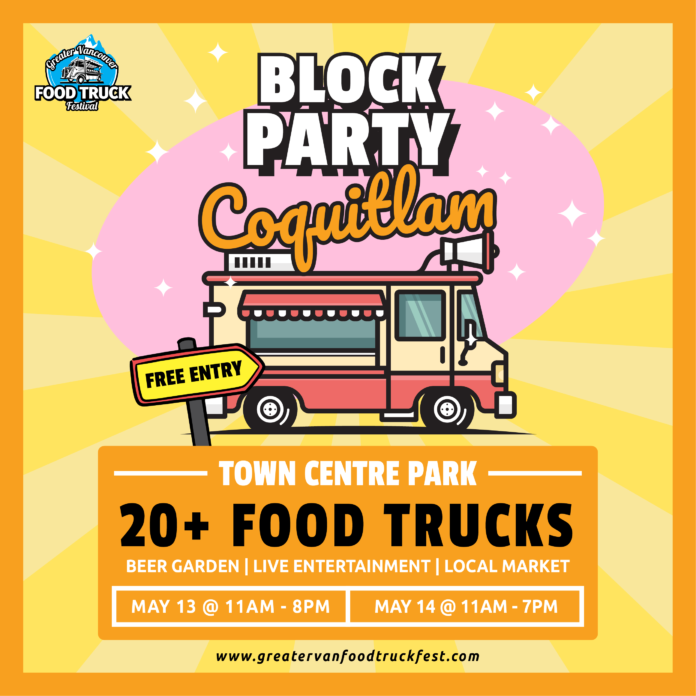 THE Coquitlam Food Truck Festival takes place on May 13 from 11 a.m. to 8 p.m. and May 14 from 11 a.m. to 7 p.m.
The community event is entirely free to attend. It runs by donation only.
There will be a wide variety of food trucks on site (20+), offering delicious cuisine to suit every taste.
The festival will be family- and dog-friendly, with activities for kids and adults alike, a great way to celebrate Mother's Day.
Vegan and Vegetarian. Options will be available.