COQUITLAM RCMP are asking for the public's assistance in locating a man wanted on a B.C.-wide warrant for assault and other offences, including cause pain or suffering to animal.
On Saturday, March 4 at 12:30 a.m., Coquitlam RCMP frontline officers responded to an assault report at an apartment building on Glen Drive near Johnson Street in Coquitlam. The female victim and her dog had been assaulted by her partner who then fled the residence.
The victim was transported to hospital to be treated for non-life-threatening injuries. The dog also received minor injuries and is recovering with its owner. Victim Services has been engaged.
On Wednesday, March 8, charges were laid by B.C. Prosecution Services against Austin Durocher for:
* One count of assault
* One count of uttering threats
* One count of assault by chocking, suffocating or strangling
* One count of cause unnecessary pain or suffering or injury to animal
Durocher is wanted on his outstanding charges, police said.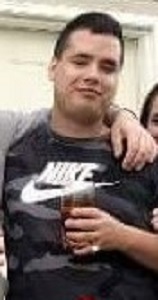 Durocher is described as:
– 24 years old
– 5'5 tall
– Short brown hair
– Hazel eyes
– Slim build
"Our investigators are working diligently to locate Austin Durocher and arrest him for his outstanding warrants," said Sgt. Karrie Ellis of the Coquitlam RCMP General Investigative Section (GIS). "Police are asking anyone who may have information regarding Austin's whereabouts to contact the Coquitlam RCMP and quote file 2023-5765. Due to the severity of the offences, police are asking the public to not approach Austin if he is located and to contact police immediately."
Police are urging the public to use caution if they see Durocher and to contact their local police immediately.
Police are asking anyone who may have seen Austin Durocher or have information on his whereabouts to call the Coquitlam RCMP at 604-945-1550 and quote file number 2023-5765. If they wish to remain anonymous, they can call Crime Stoppers at 1-800-222-8477 (TIPS).