JUDY Darcy, Minister of Mental Health and Addictions, in response to the BC Coroners Service report on monthly illicit drug toxicity deaths for May, said in a statement on Thursday:
"Last month, a staggering 170 people lost their lives because of an illegal drug supply that's more toxic and poisoned than ever. This is truly devastating to all of us. The impact of this tremendous loss is felt in communities and families in every corner of our province and in deeply profound ways. Each person was a light to the people in their world and now that light has tragically gone out. We mourn with each and every family of those we have lost to this terrible crisis.
"Before COVID-19, there was so much more to do, but we were heading in the right direction. The overdose death rate was coming down in B.C., and the evidence told us that our collective efforts were making a difference. The rapid scale up and distribution of naloxone and increased access to overdose prevention services (OPS) and treatment showed, through the BC Centre for Disease Control, that we had averted more than 6,000 deaths since the crisis began.
"Yet, with the immense pressure of two public health emergencies, so many unprecedented factors are bearing down swiftly on us all at once. Borders are closed and the usual illegal supply chains are disrupted, leading to drugs that are more toxic than ever. Unemployment, social isolation, declining mental health and increased alcohol and substance use are also the reality for so many right now.
"In the past three months, we have taken significant steps to begin separating people from the even more poisoned and toxic drug supply and protect people who are using alone. By providing safe prescription alternatives, we are saving lives and connecting people to more treatment and health supports.
"Next week, we are launching a 24/7 helpline for prescribers and pharmacists that will provide live, in-the-moment support to doctors, pharmacists and nurse practitioners while they are treating patients with opioid use disorder and considering prescribing safe prescription alternatives to the toxic drug supply.
"We've supported overdose prevention and supervised consumption sites to remain open under new COVID-19 protocols. We have launched the new Lifeguard app to help protect people who are having to use alone right now.
"We are continuing to redouble our efforts, but we need all British Columbians to join us to protect our loved ones at risk of overdose. When it comes to COVID-19, we've seen what a difference that each of us has made, coming together to do our part. Now more than ever, as we face two unprecedented public health emergencies, we must harness our collective efforts, our compassion and resolve, so that families don't have to keep suffering unimaginable and preventable losses.
"Today I am appealing to anyone who is reading this message. If you use illicit drugs, those drugs are incredibly toxic and even more poisoned than before. I am asking each of you to have a plan. Buddy up so you're not using poisoned drugs alone. Use the Lifeguard app – it will signal for help if you need it. Continue to visit OPS and supervised consumption services sites. They are open and are essential services in B.C.
"Carry naloxone. You can pick up your kit free at any pharmacy. Know the signs of an overdose so someone can call 911 to get help right away.
"Addictions and substance use challenges are very complex, with underlying social, economic and personal factors. Not everyone is on the same path, but everyone needs our compassion and a chance to live and to thrive.
"I am deeply grateful to each and every person who puts their blood, sweat and tears into helping and caring for people at risk of overdose. This has been a long and painful road. I know how unbearable these losses are for you and I am immensely grateful for your heroic efforts under very challenging circumstances.
"Let's talk about how to stay safe. Let's look out for one another. Let's take care of each other. Let's come together as a province to save lives from overdose."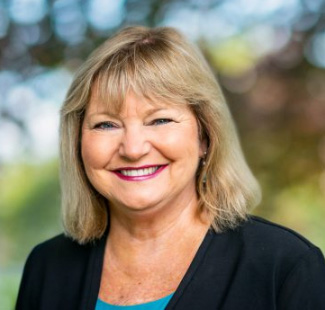 BC Liberal Mental Health and Addictions Critic Jane Thornthwaite, expressing deep concern at the situation, said: "The impacts of COVID-19 have been devastating to those experiencing addiction as May goes on record as the deadliest month of illicit drug deaths in British Columbia's history. There's been a strong push to reduce overdose deaths in B.C. ever since the health crisis was first declared in 2016, including increasing access to Naloxone and other life-saving measures. However, the pandemic has left people without the same level of supports and it's having tragic results."
She added: "We know that there has been and will continue to be a huge demand for mental health and addiction services due to COVID-19, from coping with isolation, reduced access to social services and job uncertainty. More than ever, British Columbia needs to focus on filling the gaps in the system for those seeking treatment and recovery options so that we can once and for all end the cycle of addiction. It's time for government to start funding the services people need to get help."
As the number of overdose deaths continues to increase, it's more important than ever for government to invest in a seamless mental health and addictions system which takes into consideration the pressures placed on the system by COVID-19, said Thornthwaite.