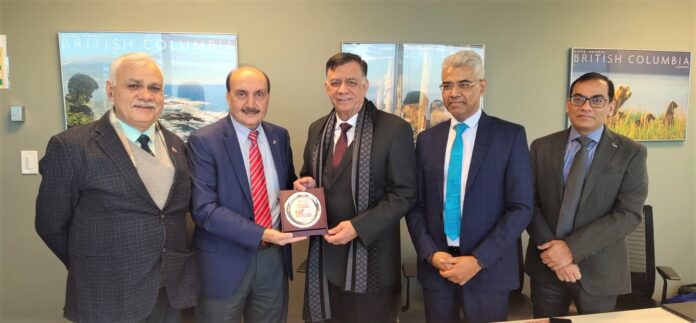 A delegation from the north Indian state of Uttar Pradesh (UP) led by Satish Mahana, Speaker of the UP Legislative Assembly, and Dharmpal Singh, Minister for Animal Husbandry, and accompanied by Chief Secretary Durga Shanker Mishra and other senior officials of the state visited Vancouver from December 13 to 15 to invite Canadian investors to participate in the Uttar Pradesh Global Investor Summit 2023 to be held from 10-12 February 10 to 12, 2023, in Lucknow.
The Chief Secretary held a meeting with Gordon J Fyfe, CEO and CIO, British Columbia Investment Management Corporation (BCI), on December 13 and invited him to explore opportunities to invest in UP and participate in the UP Global Investors Summit.
Also on December 13, the Indian Consulate General in association with Pankaj Agarwal, Founder and Managing Partner, Optimus Information Inc., organized a networking event to promote investment opportunities in Uttar Pradesh in which more than 20 business leaders took part.
On December 14, a CEOs Roundtable / B2B Meetings and Session on Investment Opportunities in Uttar Pradesh were held at the KPMG Vancouver office. Six MoUs worth 12 billion rupees were signed by Canadian companies.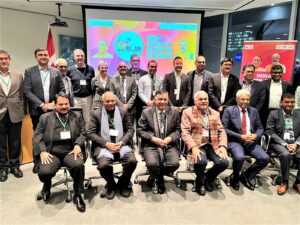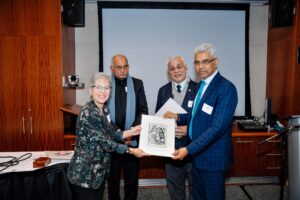 Mahana held a meeting with Raj Chouhan, Speaker of the Legislative Assembly of British Columbia, on December 14. Dharmpal Singh called on Bruce Ralston, Minister of Forests, Brenda Bailey, Minister of Jobs, Economic Recovery and Innovation, and Jagrup Brar, Minister of State for Trade.
The discussions between the two Speakers focussed on Legislative Assembly exchanges. Dharmpal Singh and the B.C. ministers discussed the possibilities of economic cooperation between British Columbia and Uttar Pradesh. The Indian side invited the B.C. side to lead a delegation to the UP Global Investor Summit. Dharmpal Singh also visited Donia Farms Food Ltd in Surrey and apprised himself of best practices adopted in Canada for diary management.
The Consulate General of India in collaboration with British Columbia Council for International Education (BCCIE) arranged a roundtable and networking event on December 14 at Simon Fraser University for the visiting delegation. The Indian delegation was led by minister Dharmpal Singh and included UP Chief Secretary Mishra, Alok Kumar, Secretary of UP Planning Department, and other officials of the UP Government and the Confederation of Indian Industry.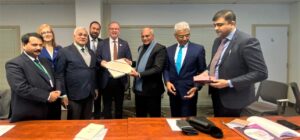 The BC delegation was led by Minister of Post-Secondary Education and Future Skills, Selina Robinson, and included Executive Director, BCCIE [B.C. Council for International Education], Dr. Randall Martin, and other functionaries of BCCIE. A number of representatives from various universities / colleges based in BC also participated in the event. The discussions were mainly focused on collaboration in the education sector in Uttar Pradesh. Robison welcomed the Indian delegation and offered a continuing relationship to promote the flow of students, collaboration and exchange of ideas in the education sector. Consul General Manish spoke about, among other things, India's growth story, New Education Policy 2020, Indian students' contribution to BC economy, and ICCR [Indian Council for Cultural Relations] Chairs at various universities. Kumar made a presentation on opportunities in the education sector in Uttar Pradesh. Minister Dharmpal Singh and Chief Secretary Mishra in their remarks mentioned the developments in UP and invited BC representatives to invest and collaborate in UP's education sector. The event concluded with a question-and-answer and networking sessions with representatives of universities and colleges.