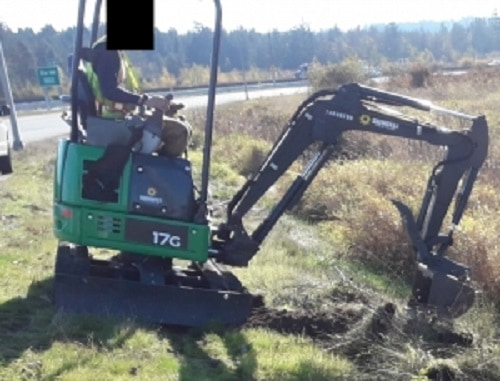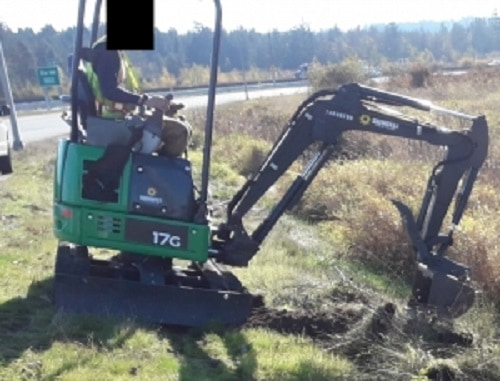 DELTA Police are asking the public's assistance in regard to a theft of a black and green 2018 John Deere mini excavator. The excavator had Sunbelt Rentals marking on the side.
The machine went missing from the west side shoulder / ditch of Highway 91, just south of Nordel Way. The theft is believed to have occurred between 1 pm October 20 and 10 am October 22.
Anyone with information or possible dashcam video is asked to contact Delta Police at 604-946-4411 or call Crimestoppers at 1-800-222-8477.