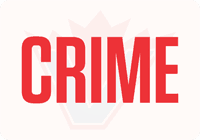 JUST after 5:30 p.m. on Monday (October 22), Delta police received a report about a man who had threatened another man with a gun at a social gathering in the Delta Rise apartment building on 80th Avenue.
Police were advised that the man who had been threatened jumped from the 19th floor balcony to an 18th floor balcony, fearing for his life, and entered another apartment. He hid for a while until police were contacted.
"Delta Police officers responded within minutes, setting up containment of the suite in question," said Cris Leykauf, public affairs coordinator for Delta Police. "Because of the threat of the firearm this was deemed to be a significant potential risk to the public."
Delta Police requested assistance from the Lower Mainland District Integrated Emergency Response Team (ERT) with entering a suite on the 19th floor, as it was believed the suspect may still be on scene. Multiple attempts were made to contact the suspect.
Investigators then obtained a search warrant and the ERT was used to execute the warrant, entering the suite around 2:30 a.m. on Tuesday (October 23). Neighbouring suites were also searched; however, the suspect was not located.
A number of residents at the Delta Rise, particularly those on the 19th floor, were kept from their suites for hours while the incident unfolded.
"We want to thank the residents of the Delta Rise for their patience and their cooperation," said Leykauf. "We understand this was very inconvenient, particularly as it was a chilly night. Because we didn't know how long the incident might take our officers took a number of steps to provide for displaced residents."
Officers were very engaged in looking after residents by providing shelter, including a bus, and food and coffee for those who were not allowed to enter the building.
"We also want to thank the building's concierge, who stayed late helping officers coordinate communication with residents," said Leykauf.
Police said there were no injuries reported to the police regarding this incident, however, there is some damage to a number of suites on the 19th floor.
Delta Police is working with other Metro Vancouver police forces as well as the Real Time Intelligence Centre-BC in an effort to locate the suspect, who is known to police.