A national Sikh meeting at Guru Nanak Sikh Gurdwara Surrey saw community figures from across Canada come together to submit a series of demands to the Canadian government in light of recent revelations of India's involvement in the assassination of Hardeep Singh Nijjar on June 18 in the parking lot of the Surrey gurdwara where he served as president.
The four demands will be sent in an official letter from BC Gurdwaras Council, Ontario Gurdwaras Committee and Guru Nanak Sikh Gurdwara Surrey to the office of Prime Minister Justin Trudeau and various political representatives with the aim of immediate action against India and for the safeguarding of Canadian Sikhs, according to a press release.
The demands:
We call on the Government of Canada to immediately suspend all intelligence, investigative and prosecutorial cooperation with India in order to uphold Canada's Charter of Rights and Freedoms and international human rights obligations. This includes any and all agreements or informal mechanisms involving intelligence sharing, mutual legal assistance, extradition, training exercises, consultation or any other forms of cooperation in the areas of security, intelligence and prosecution.
We call on the Government of Canada to bring the perpetrators to justice and ensure a public inquiry is established to review the circumstances leading to Bhai Hardeep Singh Nijjar's assassination. This independent inquiry must be able to examine and publicly disclose the full range of threats posed by Indian foreign interference in Canada, as well as the failure of Canadian security and intelligence agencies in stopping the murder despite prior knowledge of an active threat.
We call on the Government of Canada for the immediate expulsion of the High Commissioner of India to Canada Sanjay Kumar Verma and conduct a thorough and continuous review of all Indian diplomats and consular officials in Canada, as well as any Indian nationals with links to Indian security or intelligence agencies. Those found to have been involved in interference, surveillance, espionage, or human rights abuses must be prosecuted where possible and immediately expelled from Canada. Such individuals should no longer be permitted to enter this country.
We call on the Government of Canada to establish a foreign agent registry that ensures transparency and includes meaningful enforcement mechanisms.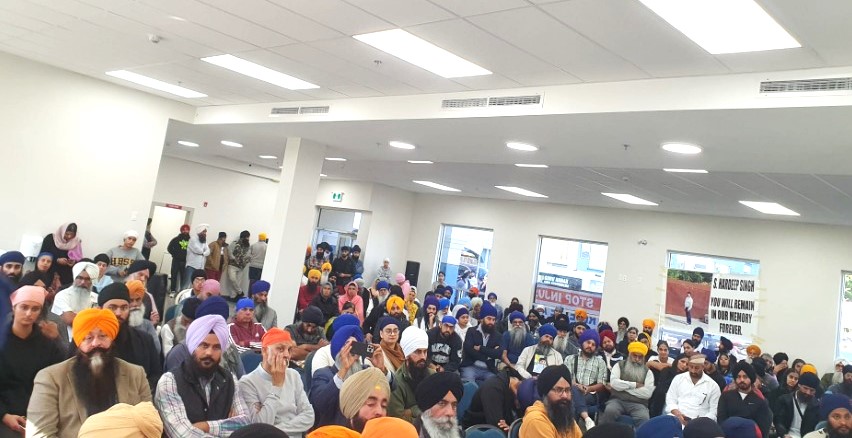 Sikh community figures and leading activists from Toronto, Edmonton, Calgary and even from the USA attended in support of the demands, which were issued before a crowd of approximately 300 Sikhs from across B.C. Also, BC Gurdwaras Council, Ontario Gurdwaras Committee and Guru Nanak Sikh Gurdwara Surrey, representatives of Sikhs For Justice, Dasmesh Darbar Gurdwara Surrey, social reform group Waris Punjab De, activist group North American Sikh Alliance, World Sikh Parliament, USA's East Coast Gurdwara Coordination Committee, sangarsh (Sikh struggle/resistance) educational outlet The Panth Punjab Project and various other Sikh orgs were in attendance.
The event saw panel speakers Gurkeerat Singh (Waris Punjab De, Sikh educator), Moninder Singh (Khalistan Centre, community leader and activist), Prabjot Singh (legal advocate and activist) and Jatinder Singh Grewal (Sikhs For Justice, legal advocate and activist) give attendees insight into the current situation and ongoing fallout of Canada's recent confirmation of India's involvement in Nijjar's assassination.
Liberal MP Sukh Dhaliwal (Surrey-Newton) also spoke, reiterating his longtime effort to authentically reflect the grassroots Sikh community movements that are a prominent part of his constituency through his political representation, the press release stated.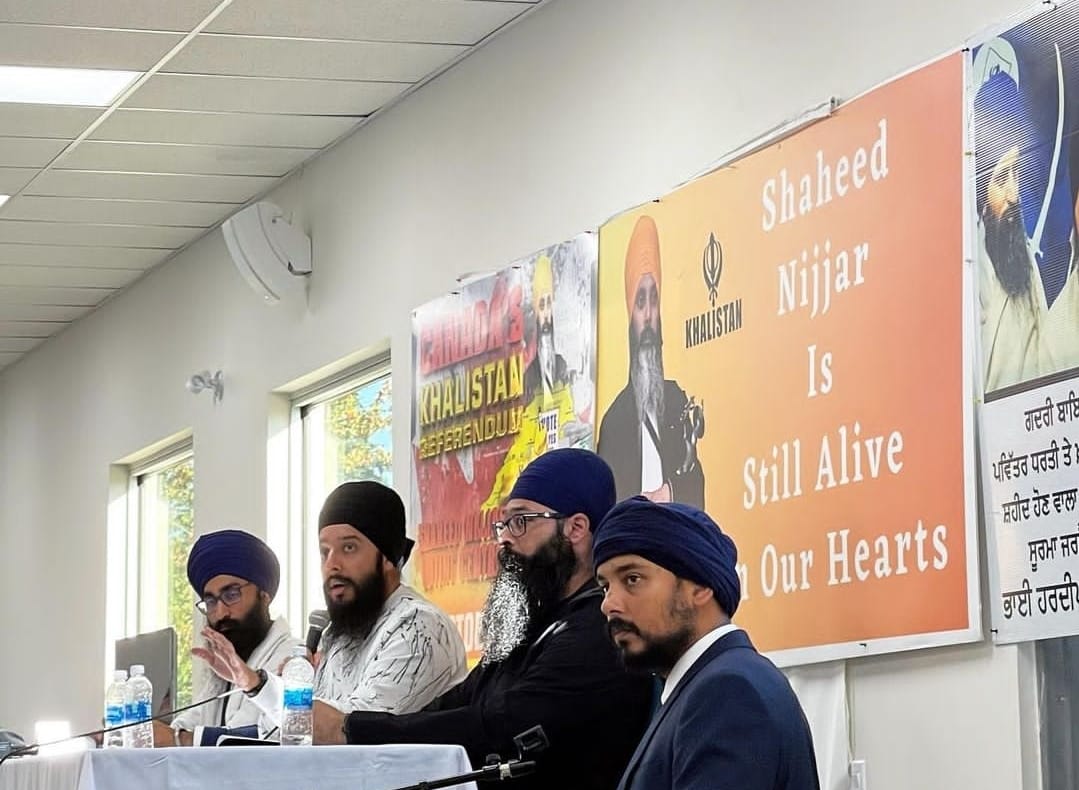 Sikh Press Association Senior Press Officer Jasveer Singh, who also moderated the panel discussion, said: "The demands made here today will help protect all Canadians whom choose to use the country's freedoms to criticize the human rights abuses of a foreign nation, whether that be India or any other nation. They will also help make it safe for Canadians to advocate for freedom movements such as that of Khalistan, without possibly having to give their lives to do so, as Bhai Hardeep Singh Nijjar so courageously chose to do."