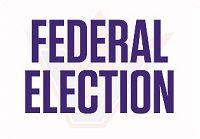 TRUDEAU REMAINS PM AS AMARINDER SINGH KICKED OUT!
Let's call it an international irony. The chief minister of the Indian state of Punjab, Amarinder Singh, who had kept aggressively attacking Prime Minister Justin Trudeau on some Khalistani issue or the other over the past few years, was replaced by another politician on Monday in a humiliating manner – the same day as Trudeau led his party to a third victory in the polls (although it will be a minority government again).
So Trudeau gets to have the last laugh!
JAGMEET SINGH IS STILL A WINNER!
The NDP, of course, never had a chance to win more seats than the Liberals or the Conservatives, but their leader, Jagmeet Singh, won the hearts of millions of Canadians – especially the younger generation. His style and the policies he advocated with such fervour resonated with them. He also enhanced the image of Sikhs (and, indeed, all South Asians) tremendously. He will give Trudeau a tough time in the House of Commons for sure – and that will be good for all Canadians.
VOICE EXPECTED TRUDEAU TO WIN BECAUSE…
The VOICE fully expected Trudeau to win (though we remained neutral, giving all parties an equal opportunity to present their point of view to Canadians). The main reason? We didn't think Canadians would like to take the risk of having a new government while the pandemic was still raging with the Delta variant and some idiots still refusing to get vaccinated and spreading conspiracy theories – and we still don't know how things are going to be six months from now or even a year from now. Trudeau has done a good job no doubt and it was better to let him keep on handling the situation. Conservative Party Leader Erin O'Toole came across as too negative and too desperate to appeal to progressive Canadians – and the future of Canada lies in the hands of the progressives. But Trudeau was humiliated as Canadians decided NOT to give him a majority and thus force him to listen to the NDP – and the other parties – on different issues. Maybe we will see a more mature Trudeau.  Meanwhile, the knives will be out for O'Toole in his party.
24 SOUTH ASIAN MP'S ELECTED ACROSS CANADA
(Number includes 4 Pakistani Canadians and 1 Sri Lankan Canadian)
ONTARIO: 14 (all Liberals)
B.C.: 6 (5 Liberals, 1 NDP)
ALBERTA: 3 (1 Liberal, 2 Conservatives)
QUEBEC: 1 (Liberal)
(To be updated)
A STAR IS BORN?
It appears that Liberal party candidate Iqwinder Singh Gaheer who got elected from the riding of Mississauga-Malton will be a (future) star in the Liberal Party. The 28-year-old lawyer, who grew up in the Peel Region, studied law at Harvard University and worked in commercial litigation in New York. "Born in a village, welcomed to Canada, raised by a plumber-turned-businessman & stay-at-home mom, and privileged to attend a top law school," he introduced himself on his Twitter on August 15. In the past, he volunteered with former MP of Mississauga-Malton Navdeep Bains who earlier this year announced his retirement from politics. It will be interesting to see how he does in politics.
'MINISTER' GEORGE CHAHAL?
Former Calgary councillor George Chahal defeated Conservative incumbent Jag Sahota in Calgary Skyview – and seems headed for a Cabinet position in Trudeau's new government since Alberta will need representation. The other nine Calgary ridings went to the Conservatives, including Jasraj Singh Hallan (Forest Lawn). Chahal was born and raised in Calgary. He was elected to Calgary City Council in October 2017. Before that, he worked in the financial sector, as well as in construction and development. He earned a BA in Economics and a Masters in Environmental Design from the University of Calgary. He is actively involved in local sports, as a soccer coach for his daughters and as an amateur athlete.
SIX SOUTH ASIAN MP'S WIN FROM B.C.
All five  incumbent South Asian MPs won. Except for NDP Leader Jagmeet Singh (Burnaby South), all the others are from the Liberal Party – Harjit Sajjan (Vancouver South), Sukh Dhaliwal (Surrey Newton), Randeep Sarai (Surrey Central) and Hedy Fry (Vancouver Centre). And the Liberals will welcome a new MP – Parm Bains (Steveston-Richmond East). The VOICE is happy for all of them – they are fine people. Bains handled the South Asian media for the BC Liberals for many years and he was well liked and respected. We are sure he will do a great job in Ottawa. Interestingly, Sajjan, Dhaliwal and Sarai won with huge margins in spite of some people waging a vicious campaign against them. Also, there may be a seventh South Asian MP – the controversial Taleeb Noormohamed from Vancouver Granville. According to a CBC report, B.C.'s assessment records show that he has sold 41 properties since 2005 — 21 of them after less than a year of ownership — making $4.9 million in the process. The race still remains too close to call.