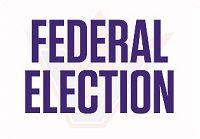 AS many as 25 South Asians have been elected as MPs across Canada. They include four Pakistani Canadians and one Sri Lankan Canadian.
The breakup:
Ontario: 14 (all Liberals)
B.C.: 7 (6 Liberals, 1 NDP)
Alberta: 3 (1 Liberal, 2 Conservatives)
Quebec: 1 (Liberal)
BRITISH COLUMBIA
SEVEN South Asians won from British Columbia in the 2021 federal election: NDP's Jagmeet Singh and Liberals Harjit Sajjan, Sukh Dhaliwal, Randeep Sarai, Parm Bains, Hedy Fry and Taleeb Noormohamed (whose win from Vancouver Granville was announced only on Thursday night.)
JAGMEET SINGH
Burnaby South
Jagmeet was re-election was the third victory in the riding, after a general election and byelection win in 2019. He grew up in Scarborough, St. John's, and Windsor, and served as an Ontario MPP [Member of Provincial Parliament] from 2011 until 2017. representing Bramalea—Gore—Malton. Jagmeet used his platform as an MPP and Deputy Leader of Ontario's NDP to fight for a fairer society. In the House of Commons, Jagmeet will be pursuing Pharmacare, dental coverage and affordable housing, among other things. Jagmeet was born in Scarborough, Ontario. He obtained a Bachelor of Science in biology from the University of Western Ontario in 2001 and a Bachelor of Laws from York University's Osgoode Hall Law School in 2005. He was called to the bar of Ontario in 2006. He has two younger siblings, brother Gurratan and sister Manjot. Gurratan Singh was elected to the Legislative Assembly of Ontario in the 2018 provincial election, representing the riding of Brampton East.
HARJIT SAJJAN
Vancouver South
Harjit Sajjan immigrated to Canada from India with his family when he was five years old. He grew up in South Vancouver. He is a former detective with the Vancouver Police Department, a former Lieutenant Colonel with the British Columbia Regiment, and a long-time advocate for youth education and mentorship programs. For 11 years, Harjit was a member of the Vancouver Police Department, based primarily in South Vancouver. He completed his career as a detective with the gang crime unit. As a member of the British Columbia Regiment (Duke of Connaught's Own), he participated in four operational deployments—one to Bosnia and three to Afghanistan.
On October 19, 2015, Harjit was elected as Member of Parliament for Vancouver South and was appointed as Canada's Minister of National Defence. He was re-elected in 2019.
SUKH DHALIWAL
Surrey-Newton
A professional Engineer, British Columbia Land Surveyor and former Liberal Member of Parliament for Newton-North Delta from 2006 to 2011, Sukh Dhaliwal was re-elected in Surrey-Newton in 2015 and 2019. After earning his Bachelor of Science (Surveying Engineering) from the University of Calgary, Sukh started his own business Dhaliwal & Associates Land Surveying Inc. As a former member of the Surrey Board of Trade, he was an active spokesman for small businesses. He participated on the Board of Directors for SEEDS (Self Employment and Entrepreneur Development Society), was a member of the City of Surrey Parks and Community Services committee, and volunteered with Surrey Memorial Hospital Foundation's Emergency Centre Campaign. Sukh and his wife Roni are involved parents raising their teenage son Arjan, who is just about to begin university. Sukh's two daughters, Keerat and Joat, are both practicing physicians in Vancouver.
RANDEEP SARAI
Surrey Centre
Randeep was elected Member of Parliament for Surrey-Centre in 2015, and was re-elected in 2019. Randeep attended UBC for his undergraduate degree and pursued a Juris Doctor from Queen's University in Kingston, Ontario. Randeep was an active university student – as Founder and Director of Virsa – Supporting Youth Strengthening Families Society and helped start the South Asian Community Coalition Against Youth Violence, which successfully championed the creation of the Integrated Gang Task Force. Randeep has continued to support his community by raising funds for the fight against Polio through the local Rotary Club and organizing local food drives through his local temple. In his time as Surrey Centre's Member of Parliament, Randeep secured funding for a new SFU Surrey building, Veteran's service center, RCMP Forensic Lab – the largest forensic lab in Canada which included 140 new jobs, $7.5 million to the SAFE Program and the recently announced Skytrain extension to Langley.
PARM BAINS
Steveston-Richmond East
Parm Bains defeated Conservative incumbent Kenny Chiu. Parm is a lifelong resident of Richmond, an active member of the local community and a public service worker. Having served as a public and media relations officer within the government of British Columbia in the past, and as a university lecturer now, Parm amassed 17 years of progressive experience in corporate communications, including public and stakeholder engagement, public policy development, and government and media relations. Over the years he has taken several initiatives for education, business, mental health and addictions, at-risk youth, public safety, seniors and sport. Parm currently serves as the Vice-Chair of the Richmond Community Foundation and remains involved in Richmond's Sports Community where he volunteers in a variety of coaching and mentorship roles. He holds a Master of Arts degree in Professional Communications with a specialization in International and Intercultural Studies from Royal Roads University in Victoria. He is a School of Business Instructor at Kwantlen Polytechnic University.
HEDY FRY
Vancouver Centre
Dr. Hedy Fry was first elected to Parliament for Vancouver Centre in 1993, becoming the first rookie to defeat a sitting Prime Minister. Re-elected in 1997, 2000, 2004, 2006, 2008, 2011, 2015 and 2019, she is the longest-serving female MP in Canadian history. Dr. Fry immigrated to Canada in 1970, practicing family medicine at St. Paul's Hospital for decades. She was a leader in the medical community, serving as president of the Vancouver Medical Association (VMA), BC Medical Association (BCMA), and the Federation of Medical Women. She also hosted the popular medical information show Doctor, Doctor on CBC television. Following her election in 1993, Dr. Fry was appointed Parliamentary Secretary to the Minister of Health. From 1996 to 2002, she was in Jean Chrétien's Cabinet as Canada's Secretary of State for Multiculturalism and Status of Women. Fry was born in San Fernando, Trinidad and Tobago, and is of Indian, Scottish, Spanish and Chinese ancestry. Her eldest son, Pete Fry, was elected to Vancouver City Council in the 2018 municipal election.
TALEEB NOORMOHAMED
Vancouver Granville
Taleeb Noormohamed's diverse experiences in community service and business will make him an effective Member of Parliament for Vancouver Granville. Taleeb and NDP candidate, Anjali Appadurai, were neck and neck in this race and at one point just a single vote separated them. But in the end, the former won by just 436 votes. Taleeb served as a senior official in the federal government from 2002 to 2007, which included establishing the Cross-Cultural Roundtable on Security. He then served as Director of the Air India Review Secretariat and Special Advisor to the Hon. Bob Rae. In 2018, Taleeb was appointed to the Board of Directors for the Canadian Air Transport Security Authority (CATSA). In 2007, Taleeb joined the Organizing Committee for the Vancouver 2010 Olympic and Paralympic Winter Games serving as the Vice President of Strategy and Partnerships. After the Olympics, Taleeb returned to work in the tech sector, where he initially began his career, and went on to serve as a Vice President at HomeAway (now Expedia), and then as Chief Growth Officer at Farfetch. Currently, Taleeb is the Chief Executive Officer at an online marketplace for apparel and home goods. Taleeb holds an undergraduate degree from Princeton University and did his doctoral studies at Oxford University. He is a volunteer with the Ismaili Muslim community, nationally and internationally.
ALBERTA
THREE South Asians were elected in Alberta: Liberal George Chahal and Conservatives Tim Uppal and Jasraj Singh Hallan.
GEORGE CHAHAL
Calgary-Skyview
Liberal George Chahal defeated Conservative incumbent Jag Sahota. He was elected to Calgary City Council in October 2017. Before that, he worked in the financial sector, as well as in construction and development. As a Councillor, George's work has led to the approval of major recreation projects. He also initiated and chaired Calgary's Community Based Public Safety Task Force, was appointed to the Calgary Police Commission, and brought forward support and relief for thousands of his constituents who were affected by the major hailstorm in 2020. He earned a BA in Economics and a Masters in Environmental Design from the University of Calgary. He is actively involved in local sports, as a soccer coach for his daughters and as an amateur athlete.
TIM UPPAL
Edmonton Mill Woods
Conservative Tim Uppal was re-elected in Edmonton Mill Woods for a second consecutive term. In a stunning upset in 2015, then-Minister of State for Multiculturalism Uppal was defeated by Liberal candidate Amarjeet Sohi by just 92 votes. Uppal took back the riding in 2019, soundly defeating Sohi. Uppal was the Member of Parliament for Edmonton-Sherwood Park from 2008 to 2015. He was appointed Minister of State for Democratic Reform. In July 2013, Tim became Minister of State for Multiculturalism. Prior to entering politics, Tim was a residential mortgage manager for TD Canada Trust and served as a senior advisor to the Conservative Party of Canada. From 1992 to 1997, he was executive producer and host of a radio show on CKER in Edmonton. Tim Uppal was born in British Columbia and raised in Edmonton. He comes from a hardworking and proud Canadian family who emigrated from Punjab, India. Tim and his wife Kiran have three young children, Kirpa, Nihal, and Fauja.
JASRAJ SINGH HALLAN
Calgary Forest Lawn
Jasraj Singh Hallan was re-elected from Calgary Forest Lawn. He won the Conservative Party nomination in August 2019 to replace veteran Conservative MP Deepak Obhrai, 69, who died that month after a battle with liver cancer, in the riding of Calgary Forest Lawn. He ran unsuccessfully in the 2019 Alberta general election for the riding of Calgary-McCall. Hallan is a husband, father, small business owner, community volunteer and a long-time resident of northeast Calgary. Born in Dubai, he immigrated to Canada as a child and was raised in Calgary. He grew up in northeast Calgary, graduated from Lester Pearson High School and has an accounting degree from SAIT. Jasraj has a certified Master Builder designation and runs a successful homebuilding business.
QUEBEC
IN Quebec, the only South Asian to win was Anju Dhillon
ANJU DHILLON
 Dorval–Lachine–LaSalle
ANJU Dhillon was re-elected once again from the riding of Dorval-Lachine-LaSalle in Quebec. She was first elected in 2015 and re-elected in 2019. Anju was born and raised in the same riding. Before becoming an MP, she practised law for eight years. She was the first Canadian Sikh to practise in Quebec courts. Anju holds a Juris Doctor and a Master of Laws from the Université de Sherbrooke. In addition, Anju obtained a Bachelor of Laws from the Université de Montréal and an Honours Bachelor of Arts in Political Science from Concordia University. Anju was a caregiver for four years. She offered pro bono advice to people in need who were seeking access to justice. She has volunteered with the Old Brewery Mission and contributed to its activities as a donor. Anju has been an active Liberal Party of Canada volunteer since age 13. Among other things, she was elected Vice-President (Youth) of the LaSalle–Émard Federal Liberal Association, a position she held for a decade, and later served as Vice-President (Women) of the Executive Committee and Secretary of the same riding association.
ALSO READ:
http://7zi.e17.mywebsitetransfer.com/election-2021-14-south-asian-winners-in-ontario/