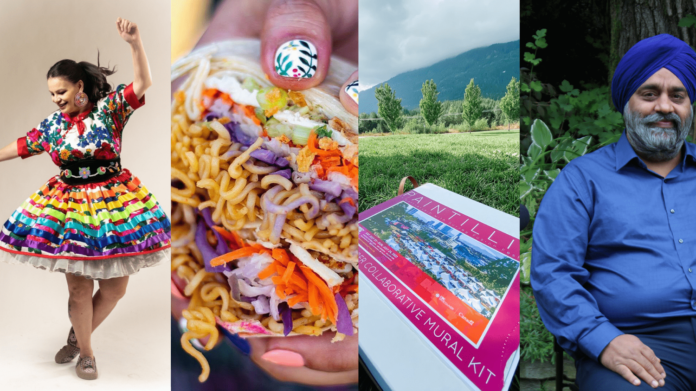 SURREY Fusion Festival, presented by Coast Capital Savings, will participate in Culture Days from September 24 to October 24. The festival will share food, music, and culture virtually through a digital concert series, "Cultural Pavilion Stories" video series, and through cultural cooking challenges on social media. A collaborative billboard painted by cultural pavilion organizers and sponsors will also be installed in Holland Park during Culture Days.
"We are excited to celebrate food, music and culture virtually in participation with Culture Days again in 2021," said Mary Rukavina, Special Events Manager at the City of Surrey. "This series would not be possible without our presenting sponsor Coast Capital Savings, who has shown unwavering support for Surrey Fusion Festival for over 10 years."
Viewers will have the opportunity to win prizes by posting photos or videos on social media of the collaborative billboard in Holland Park, and of dishes made for the Cultural Cooking Challenge. For the challenge, participants will be asked to make a different cultural dish each week based on various themes. Videos will be posted on Facebook, Instagram and YouTube of cultural pavilion organizers from the Indigenous Village, Métis, Ecuador, India and Jamaica pavilions as they share stories and memories from the festival about community, multiculturalism and cultural resilience.
Additionally, the Digital Concert Series, hosted by CBC Vancouver's Anita Bathe, will feature multicultural performances by Babylung, Desirée Dawson and Francis Arevalo, Mini Freeman, Madelaine McCallum, Royal Academy of Bhangra, Yvonne Kush and more.
Culture Days is an annual Canadian national celebration of arts and culture. At the end of each September, millions of people attend thousands of participatory arts and culture events across the country. Culture Days programs invite the public to get hands-on and behind-the-scenes to highlight the importance of arts and culture in our communities. This year the celebrations run from September 24 to October 24.
For more information, visit surreyfusionfestival.ca. This project is funded in part by the Government of Canada.