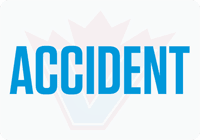 ABBOTSFORD Emergency Services responded to a collision at Hallert Road and Bell Road on Tuesday at 11:12 a.m. The collision involved a motorcycle and a small SUV-type vehicle. The driver of the motorcycle, a 64-year-old Abbotsford resident, has succumbed to their injuries. The driver of the SUV did not sustain any injuries, remained on scene and is cooperating with the police.
Abbotsford Police patrol officers, the Traffic Enforcement Unit, and the Integrated Collision Analysis and Reconstruction Service (ICARS) remain on scene. Bell Road was closed between Harris Road to Townshipline Road.
If you were in the area and witnessed or have CCTV footage or dashcam footage of this collision, contact the Abbotsford Police Department at 604-859-5225.