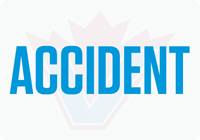 LANGLEY RCMP are investigating after a cyclist died as a result of a collision in the early morning hours of Friday.
On May 19 at 1:57 a.m., Langley RCMP received a report of a possible cyclist-involved motor vehicle incident on 200 Street at 68 Avenue. A grey Mercedes allegedly struck the cyclist and left the scene of the crash prior to police arrival. Responding officers were able to quickly locate the involved vehicle and driver.
The cyclist suffered life-threatening injuries and was later pronounced deceased at scene.
The Lower Mainland Integrated Collision Analysis and Reconstruction Service (ICARS) was called to the scene and is supporting the investigation.
The causal factors for the crash have yet to be determined as the investigation is in the early stages. No charges have been laid.
Anyone who has any information and has yet to speak with police, or anyone who might have dashcam video of the collision, is asked to contact the Langley RCMP at 604-514-2870.