GURU Nanak Food Bank last weekend held its second orientation session for newcomers to Canada in its "Let's Talk" series at Gurdwara Dukh Nivaran Sahib Surrey at 15255 68 Avenue.
Out of the various seminar topic mentioned in the list, mental health and drug addiction were the primary topics that were discussed. Surrey Police Service Sgt. Jag Khosa and Dr. Mandip Minhas (who are seen in the above photo with Narinder Singh, President of the Gurdwara (far left)) were the main speakers who educated the audience about these issues.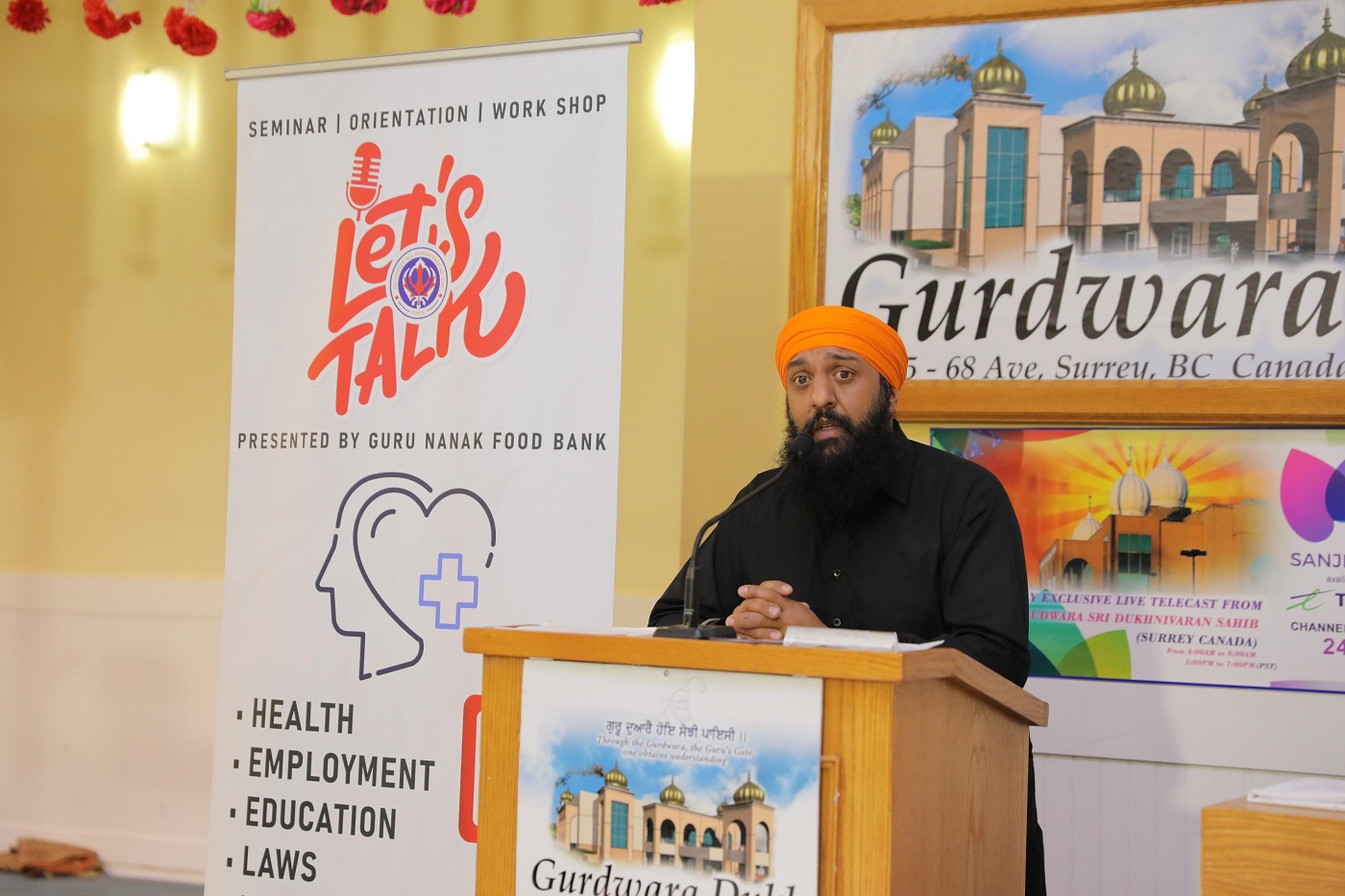 Along with them, Kuljinder Gill, who was born and raised in Surrey, shared his own past experiences and his journey from falling into the addiction trap and overcoming it by choosing the right path. He is now a dedicated employee of Guru Nanak Food Bank.
Some 250 people attended the seminar in person and around 500 people joined in through Facebook live and Zoom meeting.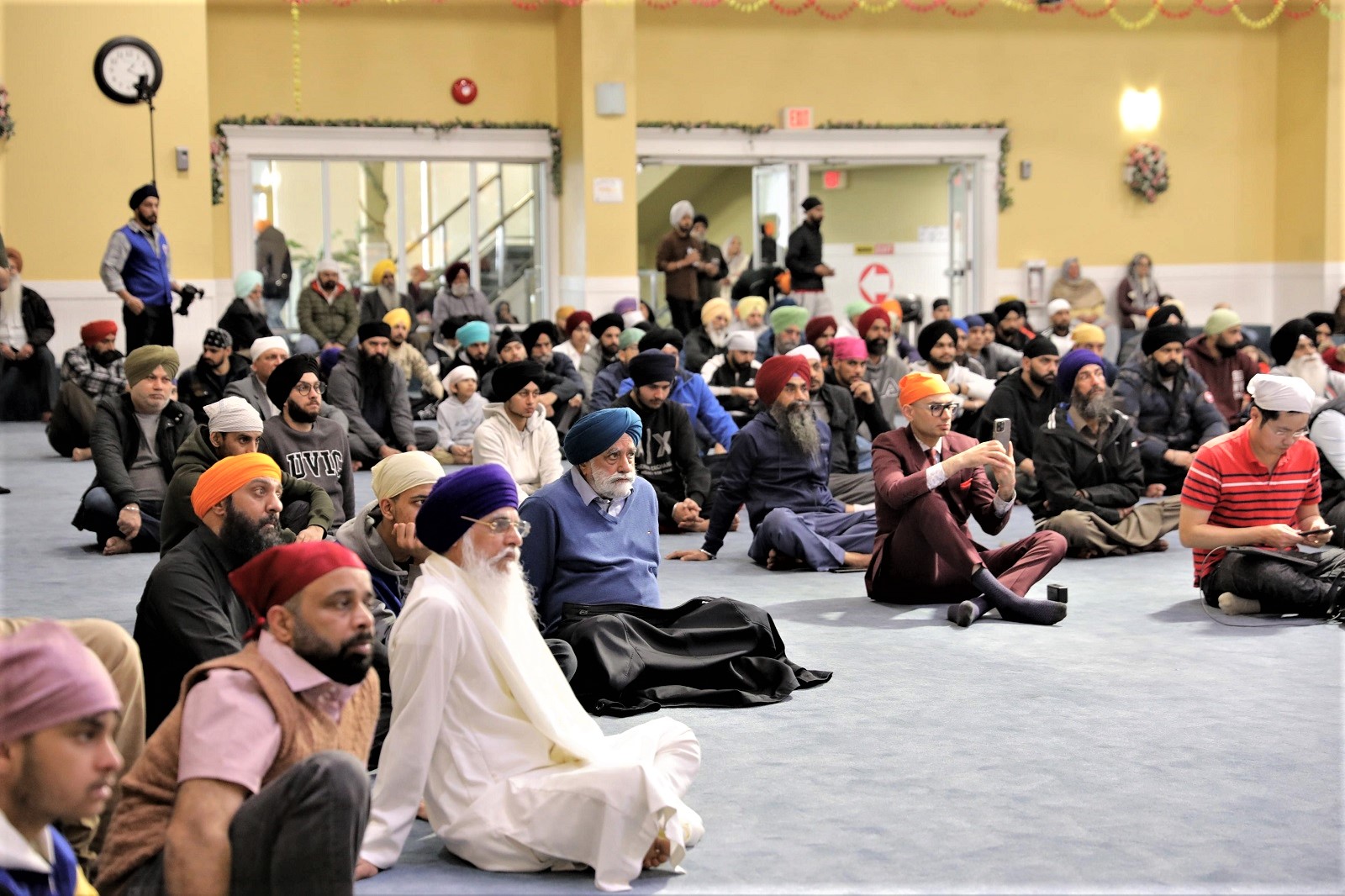 The next seminar will be held in Delta next month. Information about it will be available on the website www.gnfb.ca. You can also call 604-580-1313.
The seminar video can be found on YouTube @gnfbsurrey or at www.gnfb.ca/seminar.