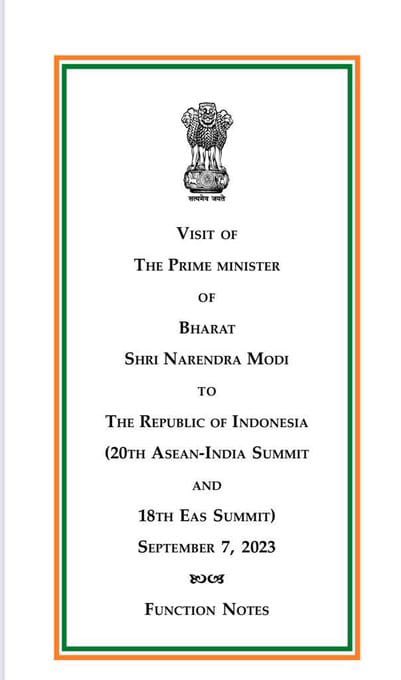 New Delhi (IANS): The Congress on Tuesday termed the BJP government at the Centre "confused", saying that Prime Minister of Bharat Narendra Modi is going for the 20th ASEAN-India Summit.
Taking a swipe at Modi, Congress leader Jairam Ramesh, in a post on X, said: "Look at how confused the Modi government is. The Prime Minister of Bharat at the 20th ASEAN-India summit. All this drama just because the Opposition got together and called itself INDIA."
He also attached the picture of itinerary about Modi's upcoming visit to Indonesia which read 'Prime Minister of Bharat'. The itinerary was shared by BJP national spokesperson Sambit Patra.
Modi will leave for Indonesia during the night on September 6 and return to New Delhi late in the evening the following day (September 7). He will be attending the Association of Southeast Asian Nations (ASEAN) during ASEAN summit in Indonesia.
The ruling BJP and the Congress were engaged in a bitter war of words after the Rashtrapati Bhawan sent out invites for the G20 dinner of September 9 in the name of 'President of Bharat' instead of the usual 'President of India'.