RAVI Kahlon, Minister of Jobs, Economic Recovery and Innovation, reacting to Friday's release of Statistics Canada's Labour Force Survey for July 2021, said: "The Labour Force Survey for July shows for the second consecutive month, British Columbia was the only province in Canada with employment above pre-pandemic levels, with a job recovery rate of 100.5%.
"B.C. has a strong economy with one of the lowest unemployment rates in Canada at 6.6%. We saw a gain of 3,300 full-time jobs and a reduction in part-time jobs by 6,500 last month. With the highest level of per-capita supports for people and businesses in Canada, our job recovery has been solid, led by the Cariboo at 107.4% and the Kootenays at 105.3%. The North Coast-Nechako region has a 103.1% job recovery rate, Vancouver Island is at 102.8%, the Thompson-Okanagan is at 102.6% and the Lower Mainland is at 101.3%.
"July's data was collected after we entered Step 3 of our Restart plan and reflect increased travel within British Columbia. However, international travel restrictions are limiting growth in some sectors.
"As some industries continue to struggle, others are having difficulty finding the staff they need to meet the growing demand as the economy reopens. Employers tell us that to attract long-term employees, people need access to affordable, reliable child care so they can get back into the labour market. People also need more affordable housing so they don't have long commutes to work. And they need to be able to get the skills training they need to be active participants in our ever-changing economy.
"Yesterday, our government announced $95 million for organizations throughout B.C. to provide skills training, employment services and supports for over 9,000 British Columbians. We're also investing $10 billion in child care, and we continue to make record investments around B.C. to expand affordable housing.
"While our vaccination rates against COVID-19 remain high, we are seeing daily case counts rise. Let's not drop the baton – our best defence for people, businesses and the economy is getting vaccinated. We all know a healthy B.C. and a healthy economy go hand in hand. I urge all British Columbians to get their vaccine so we can put the pandemic behind us and more fully enjoy the B.C. we know and love."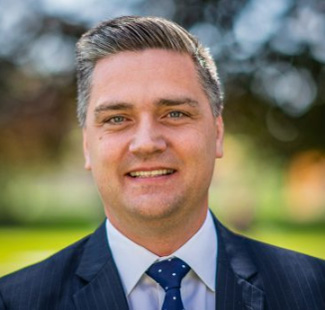 HOWEVER, the B.C. Liberals said that the Statistics Canada jobs numbers show B.C. was the only major province to lose jobs in July, with 3,100 fewer British Columbians working despite the loosening of health restrictions.
It added that as recovery stalls, Premier John Horgan continues to ignore calls for a comprehensive recovery plan to rebuild the economy and restore confidence.
"The NDP has failed to build on B.C.'s recovery momentum, with no long-term plan to participate in the growth opportunity," said Todd Stone, BC Liberal Critic for Jobs, Economic Recovery and Innovation. "One month into the third stage of reopening, not only has B.C. lost jobs, but multiple industries are experiencing a worker shortage. What's clear is the province can't keep relying on part-time jobs and the public sector, as people need full-time jobs in a thriving private sector."
The B.C. Liberals noted:
– Compared to pre-pandemic levels, full-time jobs in B.C. are down by 29,500 while part-time jobs are up 43,200.
– There are 47,800 fewer private sector jobs today compared to pre-pandemic levels. Since 2017, the NDP has added 104,000 public sector jobs at an annual cost of $10 billion to taxpayers.
– 12,100 jobs were lost in the information, culture and recreation sector — a key part of the overall tourism sector, which is down 39,500 jobs since before the pandemic.
– B.C.'s labour underutilization rate — a hidden unemployment figure that includes people who have given up looking for work or are working less than their usual hours — stands at 9.9 per cent, compared to the standard unemployment rate of 6.6 per cent.
– Women and youth continue to be disproportionally impacted by the pandemic. Young women aged 15-24 have the highest unemployment rate at 11.8 per cent.
"The hardest-hit tourism industry is still suffering as the NDP continues to botch relief programs with insufficient support. The government must listen to the experts and implement the remaining Tourism Task Force recommendations now," said Stone. "Recovery remains unequal, with women and youth bearing the brunt of job losses. Getting B.C.'s economy back on track requires the government to put forward an inclusive plan, but John Horgan and the NDP simply are not doing their job."