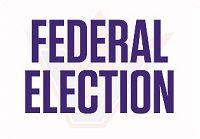 THE National Council of Canadian Muslims said on Tuesday that they were recently made aware of Islamophobic social media posts from four Green Party of Canada candidates in Quebec.  These candidates have since deleted their posts and apologized.
The NCCM said the Green Party of Canada has clearly expressed that they are committed to standing against Islamophobia and discrimination in any form. That's why the Green Party has agreed to take two additional steps: 
1. The candidates who shared these posts will make a public statement of apology. They will also commit to standing against racism in all forms and learning more about the Muslim community by working with the NCCM. 
2. The Green Party has further committed to NCCM to reviewing its own internal policies and procedures to find ways that it can better stand against Islamophobia and racism of any sort. 
Mustafa Farooq, NCCM Executive Director, said: "While the social media posts were ugly and discriminatory, we look forward to positively engaging in dialogue with these candidates. We further appreciate that the Green Party has committed to reviewing its own policies and procedures to find out what further can be done to better stand against Islamophobia and all forms of discrimination."