SURREY'S Gurdwara Dukh Nivaran Sahib Society is opening a food bank on Canada Day (Wednesday, July1) under the name Guru Nanak Food Bank.
Narinder Singh, gurdwara president who will be the chairman of the bank, said that Gurdwara Dukh Nivaran Sahib Society has provided more than 74,000 packages of meals and groceries to those in need during this COVID-19 crisis.
"We want to continue to do so," he added.
On this occasion, the gurdwara will also celebrate the 100th birthday of their volunteer Sohan Singh Walia (in photo), who is Narinder Singh's father.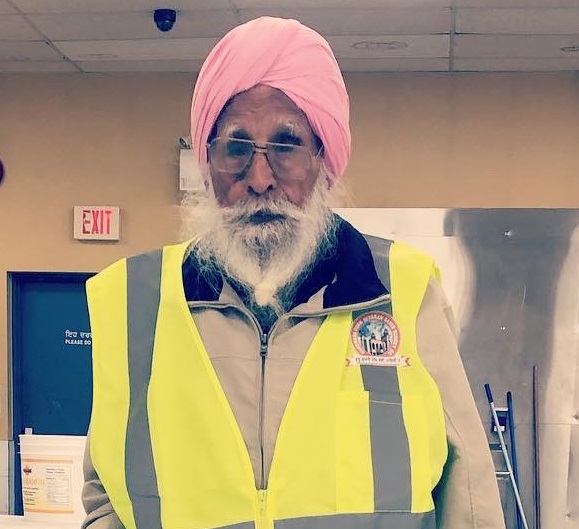 Ever since he came to Canada three decades ago from Ranipur village in Phagwara, Punjab, he's been involved in volunteer work ("seva") in various gurdwaras in the Lower Mainland.
He is a proud third great-grandfather (great-great-great-grandfather).
The ceremonies are scheduled to start at 1 p.m. on July 1 at unit 101 15299 68th Avenue in Surrey.